Engineering courses abroad: Studying for that elusive foreign degree
New and upcoming destinations like New Zealand, Singapore, Malaysia and the UAE are now posing a stiff challenge to the US, UK and Australia in study abroad choices of Indian students. Studying engineering abroad has a nice ring to it, but it isn't wise to take the plunge without exercising due diligence. The US and UK are the hot destinations for most of the students whereas many choose Canada, Australia, and other Asian countries. With stringent Visa policies by the USA, it need not be the case anymore with new competitors flaunting their USPs. If New Zealand stands out for its impressive teacher to student ratio and industry-university linkages, the UAE, Malaysia, and Singapore have an edge with their proximity to India and low tuition fees. So, how do you choose between them? Let's see what makes these countries special. Careers360 brings to you an article answering all your queries related to pursuing engineering abroad. Read the complete article covering many national below.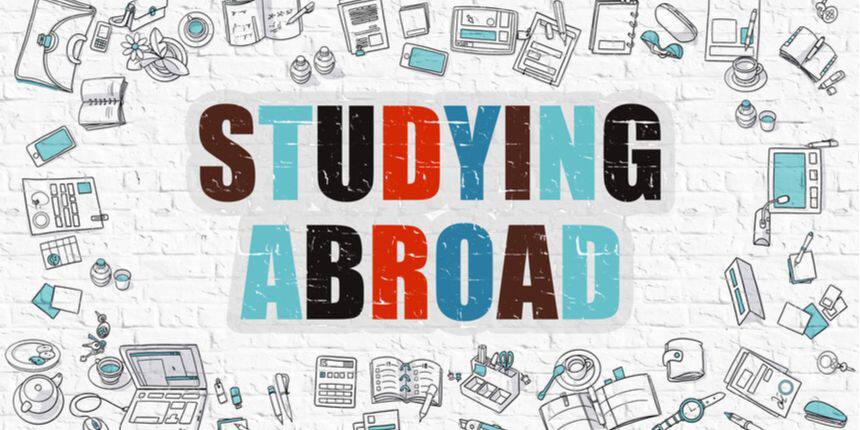 Singapore
As per UNESCO figures, around 50,000 students flock to Singapore each year for higher studies, making it one of the most popular student city in the world, 14th as per global university rating agency QS. In recent times, Singapore has seen a spurt of new-age educational institutions, including opening of home-grown and foreign branches. The most popular institutes in Singapore are NUS and NTU, the two highest ranked engineering universities in Asia, ranked 11th and 12th in the world according to QS rankings. The plus point of  Singapore universities is their collaboration with associations and other universities across the globe, giving them an international flavour. For example, the Faculty of Engineering, NUS, collaborates with international institutes like CentraleSupélec, France, and even IITs (Bombay, Kanpur, and Madras). Nanyang Technological University's engineering department is ranked 2nd in the world. The strongest faculties of NTU is engineering and business and attracts many students from India and other parts of the world.
Both research-based and course-based programmes are available at these institutes. Research-based programmes include PhD and M.Eng degrees, including MSc Programmes. Full-time engineering students are allowed to work during study in Singapore. Post study, they can stay back and seek employment with a work visa.
Malaysia
Unlike Singapore, which is more hip and touristy, Malaysia is rather staid and rooted in an organic lifestyle. The proliferation of branches of international universities makes Malaysia stand out from the crowd. Notable among them are UK's University of Nottingham and Australia's Monash University. As for home-grown universities, three Malaysian universities are placed inside the top 100 in world which include University of Malaya, Universiti Teknologi Malaysia and Universiti Teknologi Petronas.
Many engineering programmes offered by these universities are universally recognized and industry focussed. For example, Mechanical Engineering and Chemical Engineering at the University of Malaya (UM) are ranked 33rd and 38th respectively in the world ranking for subjects by QS. Engineering tuition fee in Malaysia can be as low as $3,000 (e.g. USM), cheaper than even that of India. So, if you can manage air fare and a few other not-so-big expenses, studying in Malaysia is not going to pinch much. Students are allowed to work during study for a maximum of 20 hours per week in select jobs, with the approval of the visa office. 
UAE
The UAE mixes business and entertainment like only it can, where you get to earn tax-free earnings and enjoy sprawling beaches. Today, it boasts of some of the best engineering universities in the Gulf region, three of which are ranked inside the QS top 500 in the world. The Khalifa University ranks 315, United Arab Emirates University ranks 350 and American University of Sharjah ranks 376 in the world.
The UAE's low tuition fee acts as a magnet for students. While yearly tuition fee at a Harvard hovers around $47,074 per year, the same is available for around $25,642 here. Manipal University Dubai, in fact, charges just $10,617 a year for its 4-year B. Tech programme. The internship is an integral part of the engineering curriculum in UAE particularly in B. Arch students, where students enjoy access to some of the best architecture firms in the world. Cities like Dubai are cosmopolitan in nature and also have a huge Indian contingent, which makes Indian students feel welcome and safe. Also, these places are commercial hubs with IT firms and media houses existing side by side. Many students who pass out from UAE universities get absorbed by these firms and organizations.
The UAE allows international students to work both during and post study. Part-time work may include on-campus employment with wages between AED 15 to AED 30 per hour. To pursue work post study, a student first needs to get an employment visa from the immigration office.
Australia
Australia has five universities inside the top 50 in the world, with the top-ranked university being the University of Melbourne (ranked 28 in the QS world ranking), closely followed by UNSW Australia (31). It does well in subject-wise ranking as well. For example, the University of Melbourne has a host of disciplines ranked inside the top 50 in QS World University Subject Rankings for Engineering 2017: Mining and Mineral Engineering (Ranked 14), Computer Science & Information Systems (14), Civil and Structural (25), to name a few. 
At UNSW Australia, as per Academic Ranking of World Universities 2016, some of the popular disciplines include Energy Science and Engineering (Ranked 14), Civil Engineering (40), and Mechanical Engineering (64). Australian universities make students get involved in many innovative projects, in tandem with teaching core engineering skills that help develop crucial leadership and management skills in them. One good example is Student-led projects at UNSW Australia. For post-study work, students need to obtain a Temporary Graduate visa. 
Research is another area where Australian universities excel. UNSW Australia, for instance, has in place world-class research centres including ARC Centres of Excellence and University Research Centres to advance research-related activities. Additionally, universities invite experts from across the world to supplement internal capability.
New Zealand
As per 2015/16 QS rankings, New Zealand is inside the world's top 50 for computer science, civil and structural engineering. It's advantage students as hands-on and practical teaching style encourage critical and independent thinking in them. The class sizes too are small, with relatively high teacher/student ratio. Engineering students also benefit from close university-industry linkages, which results in an internship, research and also job opportunities.
The spectrum of the engineering pathway covers a three-year Bachelor of Engineering or four-year Bachelor of Engineering to certificates and diplomas. It is also easy for students of computer science, civil, chemical, electrical and mechanical engineering to get work, post study. During the study, students enrolled in 2-year full-time programmes are allowed to work part-time, with an assured minimum wage.
United Kingdom
The abolition of the post-study work route has knocked some shine off the UK, but it still remains a force to be reckoned with. Credit goes to its top-ranked universities, three of which are ranked among the top ten in the world for engineering and technology. These universities have world-class facilities, offer almost every specialization, and are leading centres for research and innovation. The University of Leeds, for example, is engaged in extensive research in the field of medical engineering and artificial intelligence. Leeds also supports interdisciplinary research, a trend seen at many top UK universities, which is aimed at mitigating critical global problems.
Last year, the UK launched a pilot visa scheme for foreign students, which will allow students to stay in the country for up to six months after completion of studies and search for jobs. The caveat though is this scheme will cover students of only four premier universities: the University of Oxford, University of Cambridge, University of Bath and Imperial College London (ICL). 
Another important feature of studying in the UK is, students can tailor their own courses. The feature helps to understand specific areas of engineering in greater detail. A good example is the 4-year M.Eng in Chemical Engineering at The University of Manchester, which allows students in their final year to pick subjects from options like sustainable development and industry, and nuclear fuel cycles. 
USA
The United States has five universities inside the top ten, and 19 in the top 50, the maximum for any country, in the QS list. It also has nearly 350 universities approved by the Accreditation Board for Engineering and Technology (ABET), meaning it can accommodate both the brilliant and not-so-brilliant. Together these universities offer unlimited opportunities to engineering aspirants in whatever branch of engineering they choose. Institutes like Massachusetts Institute of Technology with world ranking 1 and California Institute Technology with world ranking 4 are the top colleges for engineering in the world. Mechanical engineering is taught in close to 270 universities, while some 62 universities offer biomedical engineering. Students can also pick universities depending on the area of specialization. For example, the Massachusetts Institute of Technology (MIT) offers specializations in mechanics and bioengineering in the mechanical engineering branch.
Work opportunities: F-1 visa holders in the US can engage in practical training during or post-study. Practical training allows the student to earn valuable work experience, apart from some decent money. There are two types of practical training: optional practical training (OPT) and curricular practical training (CPT).
CPT allows the student to work either full-time or part-time during the study, but it must be integral to the major part of the study programme. As for OPT, it must be related to the field of study and can be opted for either during or post study. Engineering students, in addition, are also eligible to apply for 24-Month STEM OPT Extension.
Close industry-university interface: Many top universities have close partnerships with the industry which benefit many students. For example, Stanford works closely with industry and inventors in the Silicon Valley, with an active participation of university students.
Top engineering specializations: Based on return on investment (RoI) and career growth opportunities, the specializations in demand are: Civil, Aerospace, Chemical, and Biomedical Engineering.    
Stay tuned to studyabroad.careers360.com for more articles and interviews