Engineering campus placements- What students must know
With the resurgence of the IT sector, engineering students have a reason to smile because companies are hiring in large numbers from single campuses. From a company's perspective the fight for talent acquisition is getting intense as they look to expand their operations. 

Leading recruiter Tata Consultancy Services (TCS) recently announced that it made 24,000 campus offers in the fiscal year 2010-11, and in the next fiscal year, it plans to hire 37,000 engineers from campuses. 

Cognizant, between October 2009 and September 2010, saw a net addition of over 27,500 employees. "On December 1, 2010, we crossed the 100,000 employee mark. We continue to hire talent aggressively across North America, Europe, Asia, South America, and Australia," shares Shankar Srinivasan, Chief  People Officer. Cognizant recently made job offers to 1,643 students of the 2011 batch of students at VIT University, Vellore. Accenture close behind made 1,309 offers to students at Amity University.  (view table to see who else is recruiting).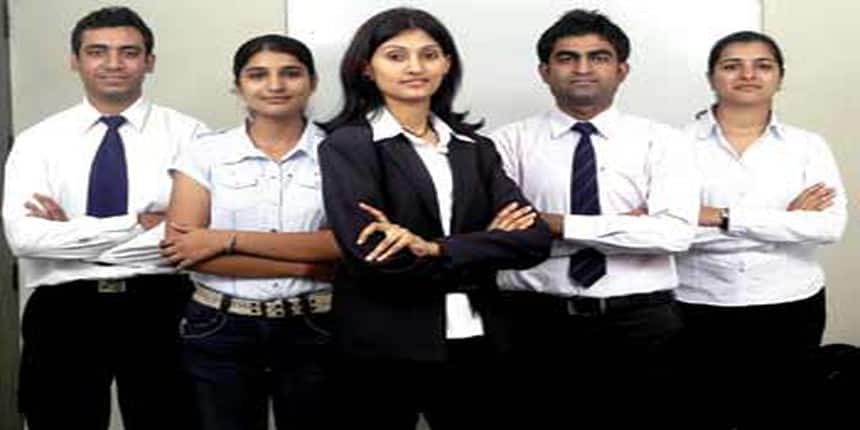 What's on offer
Companies recruit engineering graduates for roles in application and development, programme delivery, R&D, network support, security, testing. MBAs undertake a varied spectrum of roles such as IT consulting, client relationship management, and business development. Designations include Junior Engineer Trainee (JET), Junior Software Engineer and Trainee. 

"We see continued demand for talent in business consulting and domain-intensive roles, apart from niche and new technologies. Also, a sustained demand for offshoring services such as IT Infrastructure Management and BPO functions," says Srinivasan. Generic IT companies (competencies in J2EE, .NET, Mainframes, and so on), ITES, BPOs as well as areas such as Data Warehousing & Business Intelligence, Analytics and Testing, need skilled professionals. 


Largest single campus hiring in 2010
Company
Institution
No. of 
students hired
Cognizant
Vellore Institute of Technology
1643
Accenture
Amity University
1309
TCS
SASTRA University
1359
Accenture
Amrita Vishwavidyapeetham
1224
TCS
SRM University
1091
Wipro
SRM University
406
HCL
SRM University
235
According to Prof. Ajay Rana, Director Placements, Amity University "the tech firms offers similar packages in line with NASSCOM guidelines. The average is Rs. 3-3.2 lakhs per annum for freshers"

Some companies may require you to sign a bond, an agreement that you will work for a stipulated minimum time frame. If you leave company prematurely, you will have to pay pre-determined monetary compensation which is actually the cost incurred on training the candidate Prof. Rana elaborates. However, Cognizant for instance does not have this practice. The phenomenon seems to be catching with companies like Wipro and HCL also doing way with it. To counter this, IBM and Accenture have started offering better salaries states ET. 

The leading recruiter, TCS on other hand has made eligiblity of minimum 60% in X, XII examination making more students join against stringer norm of minimum 65% in X, XII and 68% in engineering semesters by Infosys states ET. Similarly, Accenture considers only Graduation, shares Prof. Rana. 

With companies on hiring spree and sharing the placement slots the number of common offers also exists. Jadavpur University saw Cognizant made 309 offers while Wipro made 71 of which 68 were common ET elaborates. "While some companies share the slots others like Infosys and Cognizant did not come because they were not given the Day 1 slot" said Prof. Ganapathy. Amity follows a rotational policy with no company in common since last 10 years. This year Accenture grabbed the day 1 slot said Prof. Rana.
 
The selection process
Although the selection process differs from one company to another, the process is largely divided into three stages ie Written Test, Group Discussion and Personal Interview.

Written Test: In some cases it comprises two rounds ie aptitude and technical test. The aptitude test assesses the numerical, quantitative and verbal aptitude of the candidate while the technical interview assesses a candidate's knowledge of a specific domain or subject. 

Personal Interview: It comprises technical and HR rounds. The technical round assesses a candidate on the subject know-how and the HR round assesses whether a candidate has the appetite to learn, the ability to work in teams, soft skills, cross-cultural adaptability, flexibility, and open-mindedness. The final interview also helps the company assess whether a specific candidate is the right cultural fit for the company.
"With companies like HCL & TCS, top performing students in academics, have the privilege of skipping the written round and attending group discussions/ interviews directly," adds Prof Ganapathy.  HCL Technologies calls this initiative 'Toppers-Shop'.

The companies are keen on technical and communication skills rather than certifications in Java, dot net, CISCO etc while hiring freshers. So it is advised that one must stick to fundamentals rather than add ons says Prof Rana. 


| | |
| --- | --- |
| S. No. | Company Names |
| 1. | TCS |
| 2. | Infosys |
| 3. | Wipro |
| 4. | HCL |
| 5. | Tech Mahindra |
| 6. | MphasiS |
| 7. | Patni Computer Systems |
| 8. | Aricent Technologies |
| 9. | CSC |
| 10. | L&T Infotech |
Bagging the job 
Prof Ganapathy discusses the ABC of skills required to make the cut. A stands for the right attitude ie readiness to learn, grow, face challenges and aptitude which means technical know-how,  B - Basics, student's fundamentals, knowledge and C- Communication. Students must have a sound technical knowledge apart from soft skills, he elaborates.
The combination of consistent academic scores, subject knowledge and good communication and interpersonal skills can pave the path to a good placement and a rewarding IT career. SRM offers mentoring and grooming for placement through the career guidance cell, which organises GD and PI training and seminars by corporates from the first year onwards to help students get placed, shares Prof. Ganapathy
Grads getting choosy
Engineering graduates who are set to join companies are making informed decisions unlike in past by getting wooed by the Brand. ET quotes few parameters on which tech firms are assessed by students before accepting the offer. These are financial performance, time taken for appraisals/ promotions and Bond agreement. 

"College offers the placement slots by taking in consideration the student interaction and number of probable hires" the dean shares.

Campuses that make the cut
The defining factor while choosing the campus is the quality of students, the exposure and previous year's experience. "Companies follow a practice of grading institutions as ABC before visiting it for recruitment," says Prof Ganapathy. 

Amity which has been visited by 35 companies placing 2,361 of 2011 batch believes that companies go by college reputation and alumni response admits Prof. Rana.

"We have a graded point system to measure and rate a college based on various parameters. Apart from student feedback, these include technical lab and computer lab infrastructure, the quality of the teaching staff, student-to-teacher ratio, papers presented, performance of their alumni in Cognizant, campus placement record, and so on, "adds Srinivasan.  From a student's perspective, it's a good idea to also explore these parameters when taking admission to a campus as it will stand you in good stead during recruitment time.