Electronics Control Systems Engineering
About course
Control Systems Engineering is the branch of Electronics Engineering which applies control theory to design systems with desired behaviours. It seeks to understand physical systems, using mathematical modeling, in terms of inputs, outputs and various components with different behaviors; use control systems design tools to develop controllers for those systems; and implement controllers in physical systems employing available technology. Control engineering has an essential role in a wide range of control systems ranging from household machines to complex aviation machineries like high performance fighter aircrafts. After completing the course, the students will be able to analyze, interpret, modify, design and produce electrical and electronics drawings, layouts and reports, apply appropriate troubleshooting techniques to electronic circuits or systems and generate and perform test procedures and Design, build, test and troubleshoot electronic circuits, equipment, systems and subsystems in accordance with job requirements, functional specifications and relevant standards.

Core subjects – Some of the core subjects of Electronics Control Systems Engineering are as follows: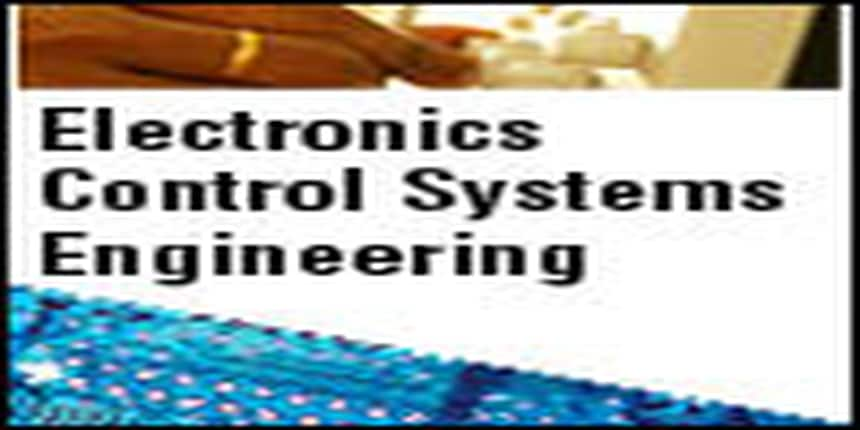 Nonlinear Dynamical Systems

Control and Computation Laboratory

Applied Linear Algebra

Multivariable Control Systems

Optimal Control Systems

Matrix Computations

Further studies – After completing the B. Tech Electronics Control Systems, you can opt for M. Tech and go for research after that.

Job profiles – Some of the job profiles for Electronics Control Systems Engineer are as follows:
Flight Range Control Engineer

Systems Engineer

Control Systems Engineer

Network Planning Engineer

Technical Director

Top recruiters – The top recruiters would include companies from Civil Aviation, Development Centers in various States, Defense, NPL, Power Sector etc.