Electronics and Telecommunication Engineering
About Course
Electronics & Telecommunication engineers are responsible for designing various telecommunications equipment like modems, switches, routers and radio links. They are also responsible for developing test prototypes of integrated circuit components.


A professional is responsible for enhancing the performance of the telecommunication system and come up with new ideas of telecommunication systems and manage and supervise special projects.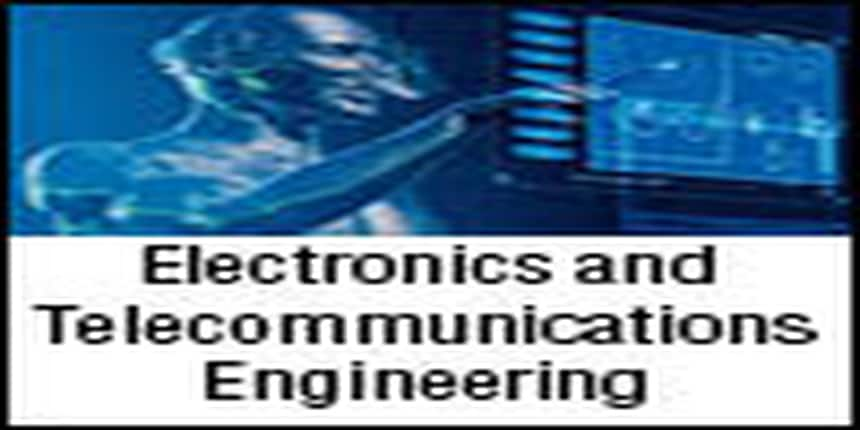 Some of the electives that reputed institutes offer under this course include: Engineering Mechanics, analog and digital logic circuits, transmission lines and wave guides, concept of pipelining and parallel processing, Uniprocessor and multiprocessor environment, audio/video electronics & broadcasting and lots more.


Graduates of this stream get to work with several organizations in the domain of broadcasting, data communications, entertainment, custom manufacturing, and manufacturers of computer systems, interfaces, broadcasting and receiving equipment.


Further education
After successful completion of the diploma or bachelors course students can choose master program for higher education.


Job profiles
Graduates form this field is recruited by many organizations in India. You can work in manufacturing industries and service organizations such as broadcasting, consulting, data communication, entertainment, research and development; and system support.  
Core subjects
Applied Mathematics

Engineering Mechanics

Basic Electrical & Electronics Engineering

Computer Programming

Principle of Communication Engineering

Applied Chemistry

Applied Physics

Electrical Networks

Applied Mathematics

Engineering Drawing

Electronic Instrumentation

Computer Programming

Digital Logic Design

Electromagnetic Wave Theory

Microprocessors & Microcontrollers

Industrial Economic & Telecom Regulation

Principles of Control Systems

Fundamentals of Microwave Engineering

Optical Fibre Communication

Advance Microwave Engineering

Discrete Time Signal Processing
Top Recruiters
BSNL

MTNL

Defence sector

NPL

Telecom Department

Railways

Bharat Electronics Limited

DRDO