Electronics and Biomedical Engineering
About course
Biomedical engineering is the field which deals with developing modified devices for medical equipments. Biomedical Engineering is the application of engineering principles and design concepts to close the gap between engineering and medicine. It is a combination of design and problem solving skill of engineering with medical and biological sciences to advance healthcare treatment which includes diagnosis, monitoring, treatment and therapy. This subject plays an important role in the product development and their commercial applications and maintenance in the healthcare sector. The aim of the program is to aim, integrate, transfer and apply knowledge of engineering design and problem solving.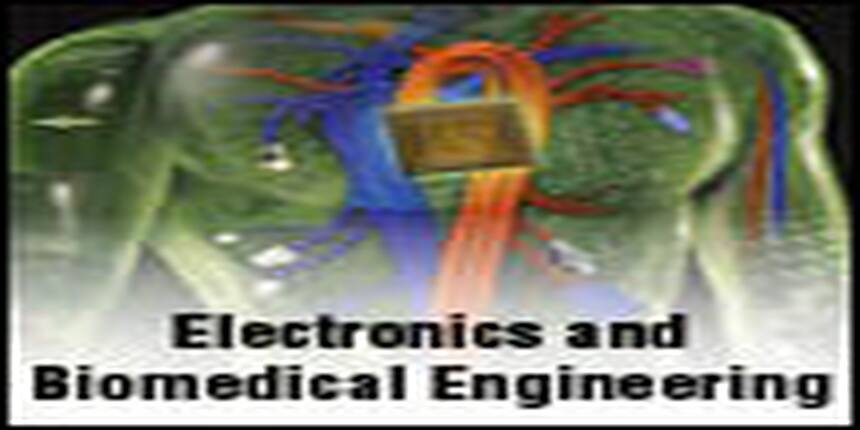 The major domain areas of Electronics and Biomedical Engineering include Electronics and Biomedical like Medical Physics, Signal Processing, Image Processing, Electronic Circuits, VLSI Design etc required in the Biomedical Field.

Core subjects – Some of the core subjects of Electronics and Biomedical Engineering are as follows:
Digital Electronics

Medical Physics

Microprocessors

Bioelectric phenomena

Power Electronics

Bioinstrumentation

Hospital Engineering

Biosignal Processing

Further Education – After completing the B. Tech in Electronics and Biomedical Engineering, you can opt for M. Tech in the same field or research.

Job profiles – After obtaining the degree in Electronics and Biomedical Engineering, you can work as following:
Biomedical Transducers

Bio Engineering Materials and Devices

Principles of Biomedical Imaging and Radiology

Biological Control Systems and Modeling

Biological digital signal processing

Bio Electric Signals and Instrumentation

Advanced Biomedical Imaging Technician

Top recruiters – The Electronics and Biomedical Engineers can seek recruitment in the areas like hospitals, manufacturing units of medical equipments, pharmaceuticals, Biomedical Research Organizations. Some of the companies include Larsen & Toubro, BPL, Wipro and Siemens to name a few.