Effective Learning by Combining Online and Offline Study
Combining Online and Offline Study for Effective Learning- Online learning has slowly become the trend, making a swift turn from offline, class based learning. Studying online is beneficial in many ways, from saving travel time to flexibility in learning anywhere, anytime and class timings. Candidates who do not have time to attend regular classes or are working professionals are the ones benefiting most from online learning. Online programs are generally cost effective, having options of choice based credit systems thus providing the chance of interdisciplinary studies. There are many programs offered by several institutions only in online mode, designed specifically for working professionals and on-demand industry needs of current scenarios. With many benefits of learning online, it is very helpful to students, unless the student is dedicated enough to studies and can do away with distractions from facebook and whatsapp.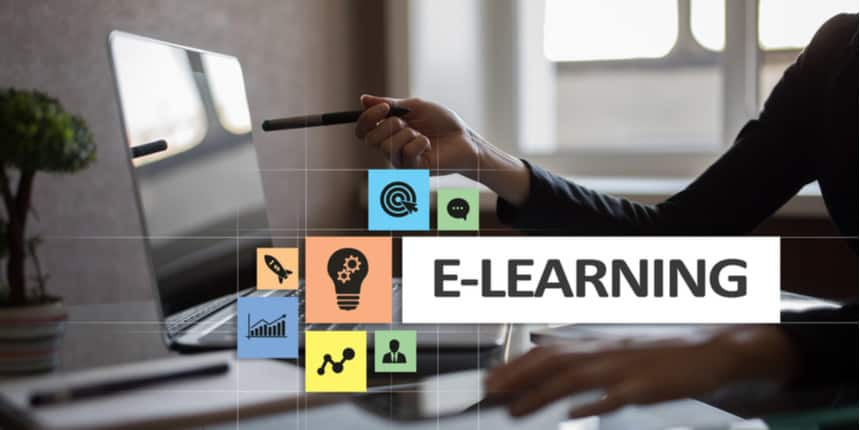 While the younger generation is fond of learning online, there are many who still prefer offline, class based learning over online study. Offline study is very effective in terms of learning outcome due to face to face interaction with teachers, real time solution of problems, personal discussion with teachers after class and discussion with peers to any queries. The only drawback of offline classes is that they are usually bounded by fixed regime and timing thus curbing the flexibility of learning anytime, any place and mood of students during study hours.
And what if students follow both online and offline learning? Seems perfect blend for greater benefits. Here in this article, Careers360 interacted with industry experts, faculties and students on what could be the effective way of learning, online, offline or blend of both online and offline. Read below to know more
Online vs Offline Learning - A Comparison
Online Study

Offline Study

Pro's

Pro's

Flexibility in learning time, can study from any place

No boundation of fixed class timing

No travelling to study class rooms, travelling time can be utilised in learning

Cost effective, flexibility of choice based credit systems and interdisciplinary subjects

Solution of many problems any time through internet

Face to face interaction with teachers

Real time solution of queries from teachers

Discussion with peers about subjects

Extra time for study after class by teachers

Books provide effective means of learning

No distractions caused by internet

Con's

Con's

No face to face interaction with teachers

Distractions in learning due to internet activities, social media indulgence like facebook, whatsapp

Can cause headache due to regularly facing the screen

Boundation of fixed class timing

Travelling takes so much time

Offline courses can be high on cost

Students have to wait for next day in case of any query
How to Study effectively by combining both online and offline mode
Learning can be very effective if practiced in a properly planned manner by combining both online and offline study. It would save unnecessary travel time, flexibility of learning anywhere, anytime by online classes will give extra time for offline study and would also be cost effective. Candidates who are preparing for entrance exams like JEE Main, BITSAT or VITEEE, which are conducted as computer based tests, online learning can be of great help in exam simulation and getting rid of online exam fear. Offline or classroom based learning has its own benefits of face-to-face interactions with teachers, solution of query by teachers in real time and discussion of chapters with class fellows. Here we are providing some effective means of effective learning by combining both online and offline study.
Combining Mobile Phone Learning with Book
Mobile phones can be of great help in studies be it online or offline. Although mobile phones can create distractions in study, it is upto us how we use it. There are many institutions which have started providing online classes to their students. Students have the option of taking their classes online from their home or studying in the classroom. The classes are also recorded and put on an online platform which can be studied anytime from any place. This method of studying online as well as offline is resulting in positive outcomes. Another way to combine both is to take online classes, refer books for extra resources and practice problems. In yet another method, students can switch between online and offline study when they get bored of one form of learning.
Concise Online Learning - Comprehensive Offline Learning
Learning in a focussed,concise and comprehensive manner is something that is highly essential to have a better outcome for your hard work and time spent on studies. There are many students who study for less time but get the most of it due to focussed and concise learning. It does not matter how much time you spend sitting for study, if you are not focussed in studying, the resultant would be less.
It is common to get distracted during studies, the reason can be anything from noise, mobile phones, exam stress or anything which drives you out from study. But what is needed is determination and dedication towards your study. This problem of distraction has only one solution, your will power to crack the exam. How dedicated you are to crack the exam will decide your success in the exam. The solution to distraction is that if one gets bored of studying books, switch to online learning and vice versa. This combined form of concise online learning and comprehensive offline learning would result in better learning outcome
Make Time Table for Study between Online and Offline Learning
Experts suggest that studying both online and offline can be of great help if someone is having issues with regularity in studying in a particular way. This can be advanced by switching between two modes of study, offline and online. Take online tutorials if you have been studying books for a long time or switch to online classes when you get bored of learning books. But that too needs strong will power, dedication and determination as studying rigorously between online and offline mode is not easy.
Guidance of Parents for Better Online and Offline Learning
Studying under guidance and monitoring of your parents will have many benefits. There are cases when students lose attention from study due to distraction from noise, television, mobile phones or some other kind of unavoidable situation. When studying in home taking both online and offline classes, the monitoring of parents provides the much needed strictness in studies. This is the most important part of preparation which certains the path to success. Strictness combined with motivation is essential in any exam, in every struggle or path we take in life. If someone has lost motivation and guidance, they have lost half the battle and if one is motivated enough to crack the exam, they have a fair chance of getting success. It is thus advised to stay guided and motivated throughout your exam preparation. Keep yourself motivated, talk to your parents and friends, read motivational books or interviews. And last but not least, say to yourself, "I have to crack it".