Do and Die Chapters for MHT CET 2024 - The State CET Cell, Maharashtra will conduct the MHT CET 2024 in online mode. The MHT CET exam dates 2024 for the PCM and PCB group will be updated on the official website. Students who are preparing for the Maharashtra CET exam 2024 can check here the list of do and die Chapters for MHT CET.
Also Read: MHT CET Previous Year Question Paper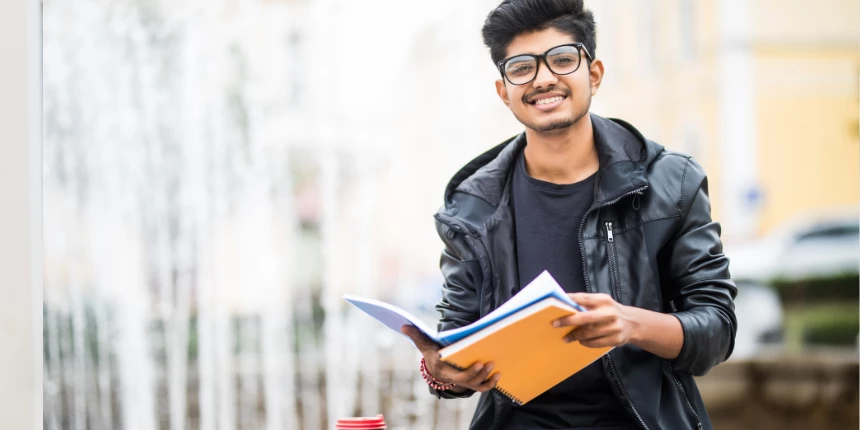 Do and Die Chapters for MHT CET 2024 - Previous year analysis
The experts prepare the important chapters for MHT CET 2024 on the basis of the last 5 years' analysis. Students planning to do BTech from top colleges in Maharashtra should check the topics to increase their chances of getting admission. Students should also check the detailed MHT CET 2024 syllabus to make sure they are not missing out on any topic. Read the complete article to know more about do and die chapters for MHT CET 2024.
Subject-Wise Do and Die Chapters for MHT CET 2024
Students preparing for the MHT CET exam can check the list of subject-wise do or die topics to boost their preparation. Moreover, candidates will get to know the MHT CET chapter wise weightage of questions.
MHT CET Physics - Top 10 Chapters Based on Previous Year's Analysis
| | | |
| --- | --- | --- |
| Chapter Name | Class | No. Of Questions |
| Waves | 11 | 19 |
| Oscillations | 11 | 18 |
| Wave Optics | 12 | 18 |
| Mechanical Properties Of Fluids | 11 | 16 |
| | 12 | 15 |
| System Of Particles And Rotational Motion | 11 | 15 |
| Moving Charges And Magnetism | 12 | 14 |
| Dual Nature Of Radiation And Matter | 12 | 12 |
| | 11 | 10 |
| | 11 | 10 |
MHT CET Chemistry- Top 10 Chapters Based on Previous Year's Analysis
| | | |
| --- | --- | --- |
| Chapter Name | Class | No. Of Questions |
| The P-Block Elements | 11 | 21 |
| Solutions | 12 | 18 |
| | 11 | 18 |
| Aldehydes, Ketones And Carboxylic Acids | 12 | 16 |
| | 12 | 15 |
| | 12 | 13 |
| | 12 | 12 |
| Organic Chemistry- Some Basic Principles And Techniques | 11 | 11 |
| | 12 | 10 |
| Coordination Compounds | 12 | 10 |
MHT CET Mathematics- Top 10 Chapters Based on Previous Year's Analysis
| | | |
| --- | --- | --- |
| Topic | Class | Number of Questions |
| Integrals | 12 | 28 |
| | 12 | 28 |
| | 11 | 22 |
| Trigonometric Functions | 11 | 19 |
| Differential Equations | 12 | 18 |
| Straight Lines | 11 | 17 |
| Application Of Derivatives | 12 | 15 |
| Mathematical Reasoning | 11 | 15 |
| Continuity And Differentiability | 12 | 13 |
| Vector Algebra | 12 | 12 |
| Limits And Derivatives | 11 | 10 |
| Matrices | 12 | 10 |