DIT University……..An Educational Oasis creating an ideal platform for creativity and maturity.
1.     Dehradun Institute of Technology (DIT), Dehradun is a 15-year-old institution based in Dehradun, the education capital of India. DIT offers quality education through research and professional graduate and post-graduate programs in Engineering, Management, Architecture, Pharmacy and Computer Applications with student strength of over 5000 students and 250 Ft Faculty members. DIT prides itself as a leading center of academic excellence and is continuously ranked amongst the top performing institutions in the region.

2.     In recognition of its achievements, the Institute has recently been accorded the status of a University by the government.

3.     DIT University has a vision to impart quality education supported by curriculum which is in lines with the requirement of the industry and which can provide a 360-degree education to a student.

4.     An educational oasis located in the peaceful and pristine greens of the Doon Valley, the 20 acre DIT campus is a goldmine of opportunity for students. A wealth of resources and support services help students get the most out of their time at DIT. From an excellent library to innovative computer technology, students have access to many tools to explore academic interests. The campus offers diverse resources for the mind, body & soul and enough flexibility for students to explore them in their own distinctive ways.

5.     The DIT campus is a marvel of design. As you enter the campus the first impression which also leaves a lasting impression is that of space. Vast seems to be a small word to describe it. Its contemporary style buildings can be called 'stunning' to look at. They are art forms carved out of an ingenious use of glass and concrete. Theater style classrooms beckon students in their academic endeavors whilst the modern 24x7 wi-fi campus enables students and the faculty to keep in touch on the internet at all times in their quest for knowledge. DIT has been attracting bright, young talent with diverse backgrounds who are desirous of a career in engineering or management. Students come from various disciplines to seek admission in UG & PG programs as varied as engineering, management, computer applications, pharmacy, architecture and so on from all parts of the country. And there is also a right blend of experience and youth creating an ideal platform for creativity and maturity.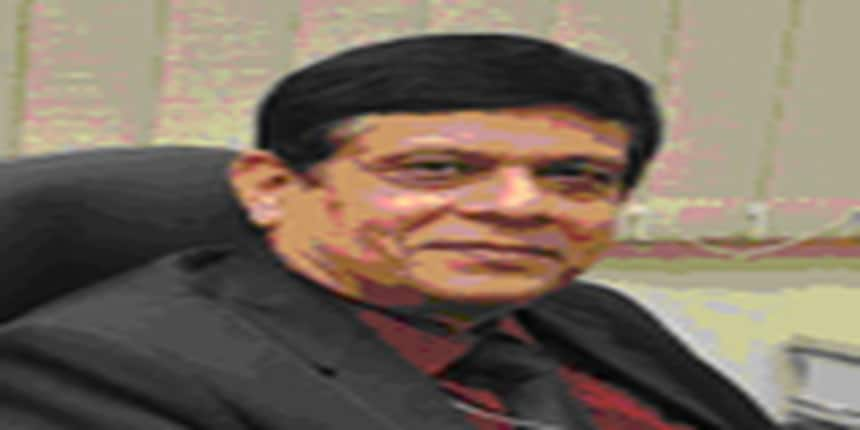 Ranked 84th in India and second in Uttarakhand after IIT Roorkee in a survey by Data Quest (December 2009).

Ranked 22nd among private engineering colleges in India in a survey by Electronics For You (May 2010).

Approved by All India Council for Technical Education (AICTE) and recognized by Ministry of HRD, Govt. of India.

Accredited by NBA

Authorized by AICTE for admission of Foreign Nationals and People of Indian Origin to B-Tech programs.

ISO 9001 – 2000 Certified Institution.

The only self-financed institute selected by World Bank for the Technical Education Quality Improvement Program in Uttarakhand. This World Bank program funded by the Govt. of India is the most prestigious program for engineering institutions – DIT was selected as it met the highest benchmarks vis-a-vis faculty, infrastructure, academic excellence and modern management practices.

Campus Connect Institution of Infosys

Accredited by Tata Consultancy Services for placements.

Collaboration with Wipro for faculty development and student training & placement.

Collaboration with Kirloskar Group of Industries.

Strong placement network with an Impeccable record of plum placements.

Wi-Fi campus with 12 Mbps internet connectivity.

Member of CII and ASSOCHAM; founding member of FICCI-HEN (Higher Educational Network).

US Satellite Education Information Center for Students Counseling for Education abroad.

MoU with foreign universities such as Gannon University USA, North Dakota State University USA, Kansas State University USA, North Carolina State University USA and Huddersfield University UK for exchange programs and R&D Activities.

Cavin Care has selected DIT for training their staff.

ONGC has recognized and selected DIT for providing laboratory support for their employees pursuing degree programs.

Fully Networked 24x7 Internet Ready Modern Computer Labs.

Well-stocked 24x7 library boasting of over 47 International journals and over 240 National journal subscriptions.

Each hostel room furnished with a box type bed and a mattress, a study table and chair, a cupboard and a book rack.

Wi-fi enabled premises including all hostels.

Nourishing buffet and a la Carte options.

Round the clock computing and Internet facility at the computer center within the hostels.

CISCO Academy for imparting training programs in Advanced java, DotNet etc.

The Society of Automotive Engineers, USA has a chapter at DIT. It arranges seminars, training and visits to industries and conducts value added professional courses.
6.     Programs we Offer
Bachelor of Technology (B.Tech)

Computer Science & Engineering

Information Communication&Technology

Electronics & Communication Engg

Mechanical Engineering

Electrical Engineering

Civil Engineering

Petroleum Engineering

B.Tech (Hons.)

Hons. In Mechanical Engineering

Hons. in Electronics & Communication Engineering

B. Tech CSE with Cloud computing in association with IBM

B. Tech CSE with Mobile Application Design in association with IBM

Computer Science & Engineering

Electronics & Communication Engineering

Electrical Engineering

Mechanical Engineering

Civil Engineering

B.Tech for working candidate (LEARN WHILE YOU EARN)

Mechanical Engineering

Electrical Engineering

Electronics & Communication Engineering

Civil Engineering

LATERAL ENTRY - B.Tech

Computer Science & Engineering

Information Technology

Electronics & Communication Engineering

Mechanical Engineering

Applied Electronics & Instrumentation

Electrical Engineering

Civil Engineering

Petroleum Engineering

Production Engineering

Computer Science & Engineering

Electronics & Communication Engineering

Electrical Engineering

Mechanical Engineering

Civil Engineering

Lateral Entry - For working professionals (with Two Years Experience)

Electronics & Communication Engineering

Electrical Engineering

Mechanical Engineering

Civil Engineering

Integrated Programme - B.Tech+M.Tech (Five Years)

Mechanical Engineering

Computer Science & Engineering

Electronics & Communication Engineering

Integrated Programme - B.Tech+MBA (Five Years)

Mechanical Engineering

Computer Science & Engineering

Electrical Engineering

M.Tech (Two Years Programme)Bachelor Of Architecture

Digital Communication

Computer Science

Energy Engineering

CAD/CAM

EnvoirnmentalEngg& Sustainability

Wireless & Mobile Communication

Information Security & Management

Power Electronics & Drives

PharmacyMaster Of Business Administration

B. Pharma

B.Pharm (Lateral Entry)

M.Pharma (Pharmaceutics )

MASTER OF COMPUTER APPLICATION

MCA

MCA (Lateral Entry) -(Two Year Prog)

Ph.D

Mechanical Engineering

Electronics & Communication Engineering

Physics

Mathematics

English

Pharmacy
7.     Our Library
The library serviceat DIT University is the knowledge hub of all academic activities. With an envious collection of over 50,000 titles, the Library has made a remarkable contribution in making the Universitya premier education center. Spread over a generous 850 sq m, the library seats 150 students with ample ease and the proposal is under consideration for increasing the space and the seating capacity of the library.
8.     IT Matters
DIT uses technology to provide a competitive advantage in its core areas of education and research. State-of-the-art hardware and software across all the computer centers ensure high quality and uninterrupted services. We have our own web, mail and database servers to cater to the needs of our community.
Unique Features
Campus Local Area Network provides 100% connectivity to the entire campus.

Wireless access to LAN in all open areas within the campus.

Internet browsing facilities and integrated e-mail system accessible from anywhere in the campus, facilitating intra-campus and external collaborations.

The DIT website for in depth information on the Institute and its activities.

Placement portal for collaboration between graduating students, career services office and prospective employers.

Full Automation of the Institute

Internet Connectivity

Data Center

Audio Visual Facilities

Campus on Move Program from Hewlett Packard

Cisco Network Academy at DIT

RedHat at DIT

Theater Styled Class Rooms

Wi-Fi Campus

Our Human Resources

Faculty

Personality Development Programs

Seminar Hall

Research and Publications

Scholarships

Cafetaria

Hostel Mess

Seminars, Workshops and Conferences

Business Center

Health Care

Sports & Fitness

Gymnasium

Transport

Round-the-clock Security System
9.     Training and Placements
The Training and Placement Cell has the single minded objective of providing the best possible opportunities to our students when they step into the industry. Whether it is about placing them for summer training or about final placement with employers, the T&P Cell endeavors to look for the best possible options. DIT maintains a Placement Cell at its Corporate Office under the guidance of qualified placement officers. The cell rigorously works towards training and placements of students in tandem with its co-ordinators appointed in various cities. The University's offices at New Delhi, Mumbai, Chandigarh & Hyderabad strive for better linkages with industries located across the country. The cell actively imparts training to students in both technical and soft skills, which ultimately helps in placements across reputed companies. DIT University has always enjoyed special preference of recruiters like TCS, Infosys, Wipro, Ashok Leyland, Adobe et all.
Feathers in our cap include.
Accreditation by TCS for placements

Collaboration with Wipro for faculty development, student training & placements

Campus Connect Institution of Infosys

Collaboration with Kirloskar Group of Companies.
10.    DIT placement in 2012-13 – With the continuous efforts of Training and Placement cell renowned industries took students from DIT. They are Ashok Leylands, DELL, GENPACT, HCL Tech, HEADSTRONG, Honda (Two Wheeler), INFOSYS, WIPRO, L & T Construction, Mahindra &Mahindra, Ranbaxy, Alembic, Ceasefire, ICICI Bank, Axis Bank etc.
11.    INDUSTRIAL EXPERT MEET AT DIT DEHRADUN TO IMPROVE CURRICULUM
A four day Educational Conclave, aimed at designing the new course structure for B.Tech, M.Tech, MCA, B.Pharm and MBA programs was held at DIT University campus, here in Dehradun. Based on the Teaching Need Analysis model, the proposed course structure has incorporated the latest trends in the discipline and State of art advancement in respective technology.

Among the top company Executives, who were part of the core curriculum committee were Dr. (Col). S.K Patnayak, Tech Mahindra; Mr. RavikantRangaiah, Senior VP, Infogain; Mr. H.R Singh, SMS Siemag, Delhi; Mrs. Kamaljeet, Infosys; Mr. R.P Jamloki, GM, Uttarakhand Power Corporation Ltd (UPCL); Dr. Sanjay Deshmukh, Ranbaxy, Paonta, Himanchal Pradesh; Dr. G.B.S. Reddy, VP, Indian Glycols Ltd., Dehradun; Dr. Mahadev, CharakPharma, Himanchal Pradesh; Dr. S.K. Dogra, IISER Bhopal and Dr. VibhaMalhotra, Director-CII, Uttarakhand, Dehradun. Renowned  academicians who participated in the deliberations included, Dr. Amitava 'Babi' Mitra, VC, VIT University, Jaipur; Prof. VinaysheelGautam, IIT Delhi; Prof. S.N. Sinha,IITRoorkee; Prof. Vir Singh, IIT Roorkee; Prof. A.K. Verma, Amity University; Dr. B. Mishra, Banaras Hindu University,Varanasi; Prof. D.M. Kulkarni,BITSPilani, Goa and Prof. D.P.S. Verma, Retd. Professor, Delhi University. The panel of experts has recommended Industry specific training guidelines and syllabi that will provide students, adequate knowledge of the chosen discipline.

With the implementation of the new format, the absolute marks system will be replaced by a relative grading system, thus bringing it in line with the globally used study system.Equivalence of subjects and interdisciplinary subjects have also been planned. The structure has been outlined in manner that will give students ample options to choose the subjects of their interest from a variety of options available. The proposed structure is based on the credit system of evaluation as followed by many top universities. Flexibility is being provided in completing the number of credits which will enable brighter students to complete their chosen program faster.

Experts from IITs, IIMs, IISERs, NITs, BHU, BITS Pilani, and VIT University Jaipur as well senior technologists from reputed organizations like Infosys, Tech Mahindra, Infogain, ISRO, Ranbaxy etc. have immensely contributed to the deliberations. They have expressed their firm belief that this exercise would ensure head start in professional pursuit in the chosen discipline with wide perspective enabling lateral shift to related disciplines and even to an altogether different line of career, if needed.

DIT University is all set to complete the process of upgradation of course structure and contents for its various programs and start the new academic session with adoption of the new curricula in accordance with the latest developments and trends.

12. CSR Initiatives
"You make a living by what you get; but you make a life by what you give."
Winston Churchill.
The object of corporate social responsibility is to allow the students and faculty to actively participate in outreach programme initiatives where they can contribute their knowledge, skills and technical expertise to the community.

Corporate Social Responsibility at DIT University has evolved to include the participation of all stakeholders, students, Faculty, Non-Government Organizations (NGO) and the local community.

CSR at the University encourages and propels students to imbibe the qualities of enlightened leadership and there by instills in them a level of trust and confidence about themselves and the community.

DIT University empowers students by providing opportunities to participate in social outreach programme of the University so as to enable them to serve the underprivileged section of the society and enhance their quality of life by willingly contributing skills and knowledge.

Objectives of CSR

To integrate and add value to the existing CSR course at the University through collaborations with Corporate CSR.

To empower students to share knowledge and skills to improve systems of management for the benefit of partner organizations.

Organizing CSR activities by encouraging the poor children and old age people of rural background for social upliftment.

To develop and initiate collaborations with stakeholders for strategic inventions in the community in the areas of health, education, community development, and environment.

Keeping the tradition alive, the DIT has been organizing blood donation camp jointly with IMA Blood Bank and Shri Mahant Indresh Hospital.

Students of DIT University recently conducted a visit to Orphanage – Bal Vanita Ashram, Dehradun for an interactive session with the children regarding higher education and to guide them on various courses they can pursue after schooling.

13.   Student Well Being Policy
Wellbeing refers to students' physical, social and emotional development. All these elements are integral rather than incidental to learning. A learner will find it difficult to engage with learning programs if they are distracted by significant physical, social and emotional issues.

University thus aims to develop the full potential of all its students in an enterprising and stimulating and learning environment. It is committed to widening access and improving the quality of the provision offered to all students including those with additional learning needs, recognised disabilities or other health problems.

The Management & Staff of the organization therefore play an important role in fostering engagement and wellbeing so that each student is able to achieve their best and enjoy their educational experience.

The management & academic committee of DIT has therefore decided to form a      student well-being policy to extend immediate help to the students in need.

14.   World Conference on Advances in Communication and Control Systems (CACCS-2013)
A world Conference is scheduled to be held at DIT University, from 6th -8th April, which is being organized by the Department of Electrical Engineering, Electronics and Communication Engineering and Applied Electronics and Instrumentation.

The conference aims to provide a forum for engineering professionals, to discuss and present the latest in 'Green Communication Networks, Instrumentation and Human Interface Technology in recent Industry of Electronics and Electrical'. The conference will encompass invited talks by field experts and paper presentation in the area of EE, Instrumentation and Electronics and Communication Engineering.
15. Conclusion
The DIT University is an AICTE and UGC recognized University and is one of the best Private University in Uttarakhand and Delhi/NCR Region.

At DIT the environment for our staff is research oriented and where gaining more practical experience is inevitable.

We in DIT are not only making excellent engineers and professionals but also imbibe the qualities in the students for becoming better human beings with good moral values so that the society becomes better place to live.

Here we aim to carry the torch of learning further ahead , with added strength, courseware, qualitative dissemination of knowledge, virtue and morality , into a state of perfect maturation so that it become a brilliant morning star in the firmament of higher education, research and an unending contribution to man and his trust.

Here the students think what they want to be, strive towards it and attain what they intend. They are given such values that they are recognized and appreciated by one and all.
Captain Ajay Swarup (Retd - Indian Navy)
Registrar
DIT University
Mussoorie Diversion road, village Makkawala,
PO Bhagwantpur, Dehradun (Uttarakhand) India.
Questions related to Dehradun Institute of Technology, Dehradun
Showing 15 out of 15 Questions