About Course
Dairy Technology is a component of food technology and processing industry. B.Tech course in Dairy Technology equips with techniques related to processing of various milk products. Students also get to know about quality control and learn to work with dairy processing equipment. Apart from the role of dairy scientists who analyze production aspects, successful graduates also get to work in quality control departments of milk plants, ice cream units and so on. The task of a dairy technologist is to process milk and milk products in order to remove germs and toxins without affecting the nutrient values. Pasteurization is one of the important aspects of dairy technology.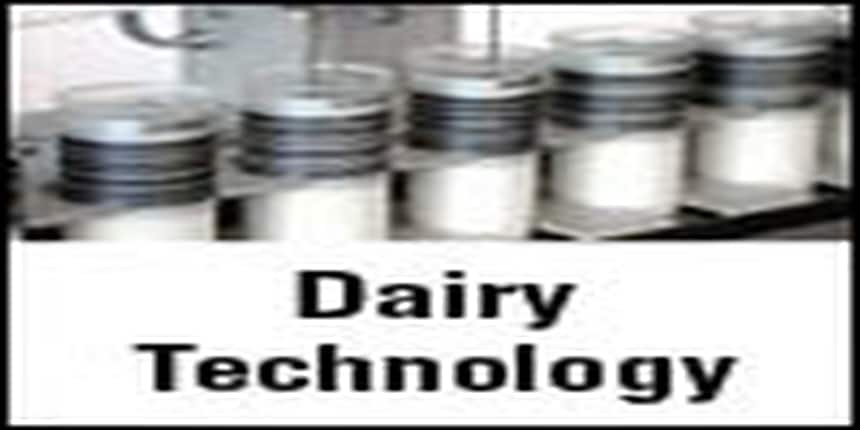 Further education
After completing B.Tech in Dairy Technology, you can go for M.Tech or MSc, Followed by research.


Job profiles
Major job profiles are: Dairy technologist, dairy scientist, industry supervisor, and dairy medical officer etc.


Core subjects
Market milk

Traditional Indian dairy products

Fat rich dairy products

Cheese and fermented dairy products

Packaging of Dairy Products

Dairy engineering

Materials and Design of Dairy equipment

Food engineering

Chemistry of milk

Biochemistry and human nutrition

Dairy biotechnology

Food and industrial biotechnology

Milk production management
Top recruiters  
Mother Dairy

Metro Dairy

GCMMF

Amul

COMPFED (Sudha)

ITC (Food Division)

Nestle

Heinz

Nestle