What is the status of DA-IICT? Is it a university, a college affiliated to any recognized university or any private institute still seeking for recognition/affiliation?
DA-IICT, a UGC recognised statutory university, is a major educational institute of the Reliance Group. The university status has been conferred on it through a State Act of the Government of Gujarat on 6 March 2003.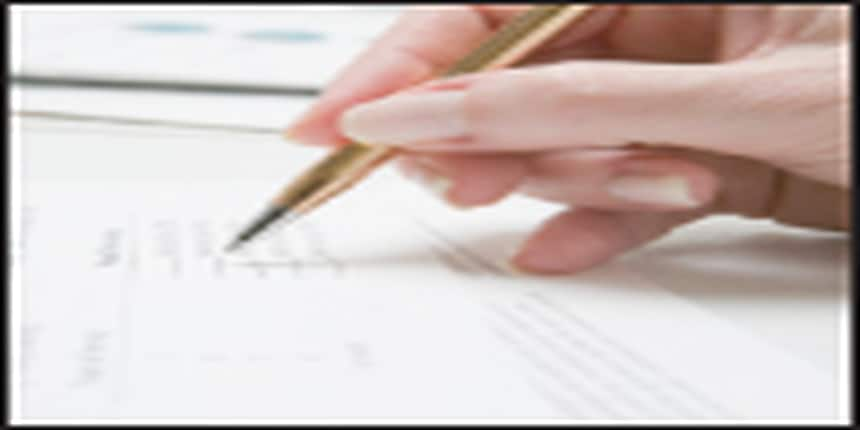 Is DA-IICT recognized by UGC?
The University Grants Commission (UGC) of the Government of India has notified the inclusion of DA-IICT in the list of universities maintained by the UGC under Section 2(f) of the UGC Act. This Notification was issued on 30 November 2004.
Has DA-IICT obtained/applied for AICTE approval?
DA-IICT does not fall under purview of AICTE for recognition of its program(s).
Does DA-IICT belong to AIU (Association of Indian Universities)? 
Yes, DA-IICT is a member of AIU (as approved by the AIU in its 84th Annual Meeting held during 12-14 November 2009).
Academics
How students get evaluated during the program? 
DA-IICT follows a choice based semester system (CBSS). Students are awarded letter grades on a 10-point scale (SPI/CPI). Grading is based on continuous evaluation throughout the semester and not simply on the final examination.
What is the structure of the B.Tech. (ICT) program?
See http://www.daiict.ac.in/daiict/academics/btech.html
Financial Aspects:
What is the fee structure of DA-IICT?
BTech (Indian Students): 
http://www.daiict.ac.in/daiict/admissions/indian_students.html
BTech (NRI and Foreign Students):http://www.daiict.ac.in/daiict/admissions/NRI_and_Foreign.html
Am I eligible for a scholarship?
Is there any assistantship or fellowship available for the B.Tech. (ICT)students?
B.Tech. students are eligible for TA-ship during 7-8th semesters. They are also eligible for RA-ships in the sponsored research projects.
Eligibility for other exams
Can I write for CAT after graduating from DA-IICT?
Certainly.
Are your students eligible for admission in IIMs?
Yes. Many DAIICT students get admissions offer from different Management Institutes including IIMs each year
Can I get admission in foreign university for higher studies? Is DA-IICT's degree recognized abroad?
Yes. DAIICT students have gone for higher studies in many foreign universities including Massachusetts Institute of Technology; Carnegie Mellon University; Columbia University; University of Minnesota; Stanford University; Purdue University; Georgia Institute of Technology; Cornell University; Northwestern University; Arizona State University; Case Western Reserve University; Rochester Institute of Technology; State University of New York (Buffalo); George Washington University; University of Florida (Gainesville); North Carolina State University; University of Texas, Austin; University of Georgia; University of California, Irvine; University of Central Florida; Missouri University of Science and Technology; The University of Alabama; Technical University of Denmark; University of Toronto.
Am I eligible for writing any competitive exams like one conducted byUPSC?
Yes.
Can I appear for GATE?
Yes.
Hostel and other infrastructure
Can a B.Tech. (ICT) student get hostel accommodation?
Residency, in form of hostel accommodation, is compulsory for a B.Tech. (ICT) student. There are separate hostels for boys (900 seats) and girls (195 seats) in the campus itself.
What is the security arrangement in the girls' hostel?
A lady security staff remains on duty all the time at the entrance of the hostel. Girls cannot leave hostel premises after 01:00 hrs in night without permission of the warden. Boys are not allowed to go beyond the reception area of the hostel. No male guest can go to the room of any of the girls.
What are the facilities being provided in the campus in form of servicesfor the students?
There are many, including Sports and Cultural Complex, a well-equipped gymnasium, Music Room, Open Air Theatre, Medical Centre, Cafeteria and Food courts, ATM and STD PCO on campus, Campus Shop, Book Shop, a truly green fully networked campus
What is the medical facility available for the students?
We have a medical centre in the Hall of Residence for Men in the campus. Daily two doctors (general physician) visit campus and a panel of medical specialists is also available. All students are covered under Group Mediclaim Insurance Policy (coverage of Rs. 15,000 per annum) and Personal Accident Insurance Policy (coverage of Rs. 50,000 per annum) on completion of certain formality after registration.
Placement
What are the placement statistics, of DA-IICT?
DA-IICT has been getting a consistent 100% campus placement every year since its first PG batch graduated in 2004 and first B.Tech. batch graduated in 2005.
What type of companies visit for campus placement regularly?
DA-IICT is a destination for well known companies. Some of them are: Microsoft, IBM, DirectI, Accenture, MindTree, Deloitte, JP Morgan , TCS, Infosys, Wipro, Texas Instruments, ST Microelectronics, HP, L&T, Reliance Communications, Saba Software, Open-Silicon, Argusoft and Patni Computers, Tech Mahindra.
What is the average salary does a student get during campus placementat DA-IICT?
Around Rs. 4.4 lacs gross per annum.
What is the highest salary ever offered to a DA-IICT student duringcampus placement?
Rs. 16.00 lacs gross per annum.
top
Can I obtain a MBA degree from DA-IICT?
No. DA-IICT does not offer any MBA or degree/diploma in Management.
Where do I get admission information for NRIs and Foreign Nationals? 
Contact our International students' cell. Information available at:http://www.daiict.ac.in/daiict/admissions/international_student.html
Dhirubhai Ambani Institute of Information and Communication Technology (DAIICT B.Tech Admission)