Civil Environmental Engineering
About course
The Civil Environmental Engineering is the discipline which aims to improve the natural environment to provide healthy water, air and land for human habitation.  Civil engineering focuses on planning, designing and supervising construction of building, roads and several other forms of infrastructure. Environmental engineering deals with the treatment of chemical, biological, and/or thermal waste, the purification of water and air, and the remediation of contaminated sites, due to prior waste disposal or accidental contamination. Environmental engineering also deals with the gathering of information on the environmental consequences of proposed actions and the assessment of effects of proposed actions for the purpose of assisting society and policy makers in the decision making process. Civil Environmental Engineering is the branch where the planning and designing concentrates on positive development of the environment.

Core subjects – Some of the core subjects of Civil Environmental Engineering are as follows: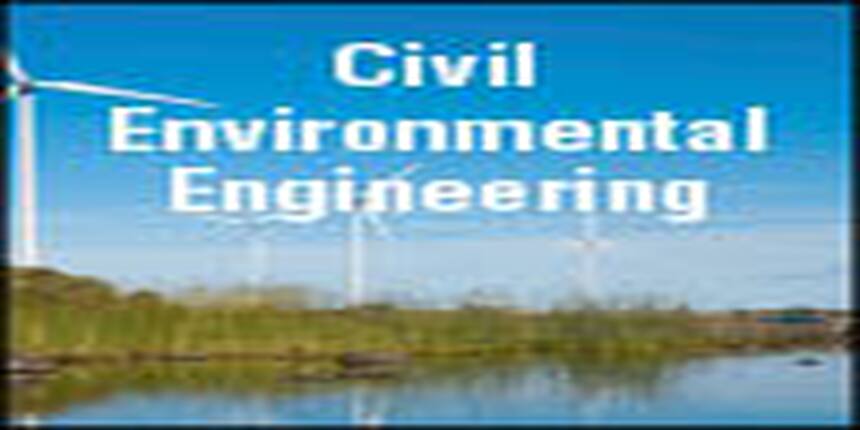 Engineering for Sustainable Energy

Environmental Chemistry

Engineering Computation

Thermodynamics

Ecology and the Environment

Earth Science

Engineering Economics

Environmental Systems Analysis

Further Education – After completing the BE or B. Tech in Civil and Environmental Engineering, you can opt for ME or M. Tech in this subject or go for further research.

Job profiles – Civil and Environmental Engineers can work in the following profiles:
ROV Technician

Lead Project Engineer

Drilling Personnel

Reservoir Technician

Pollution control officers

Top recruiters – Top recruitments in this field takes place in government and private organizations, NGOs etc. Some of the top recruiters are as follows:
MACTEC

AECOM

SPML Infra Ltd.