Chemical Ceramic Technology
About course
Ceramic technology is the technology of creating objects from inorganic and non-metal objects. This is a niche branch of chemical engineering which deals with the development and manufacturing of ceramic and the process of combining it with other chemicals in order to create ceramic and allied products. This process is carried out through the action of external energies like heat or chemical solutions. Ceramic engineers work on the research of the materials, chemical processes, properties, manufacturing, design and applications of ceramic materials. The ceramic materials may have applications in other branches of engineering such as mechanical engineering, electrical engineering, chemical engineering and materials engineering. Ceramic materials, owing to their heat and electricity resistant property, have use in several industries such as mining, aerospace, medicine, refinery, food and chemical, packaging science, electronics, industrial and transmission electricity etc.

Core subjects – Some of the core subjects of Chemical Ceramic Technology include the following: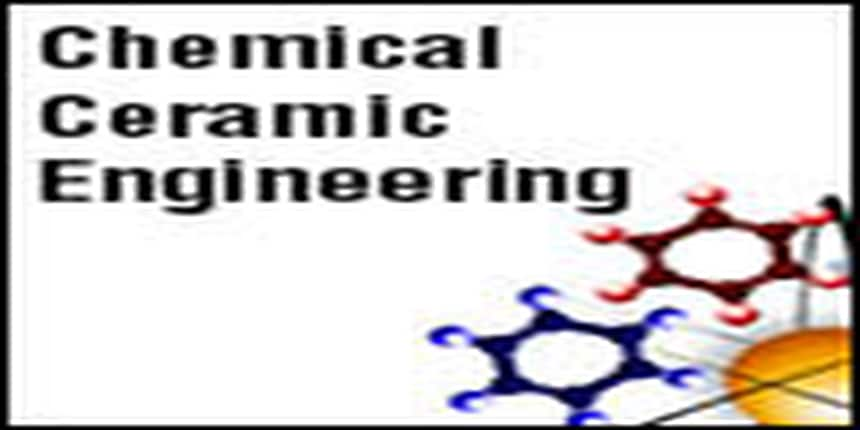 Ceramic Raw Materials

Process Ceramics

Energy Engineering & Furnaces

Physical Ceramics

Advanced Ceramics

Further Education – After completing B. Tech in Ceramic Technology, you can go for M. Tech or research in Ceramic Technology.

Job profiles – The Ceramic Engineers can work on the following profiles:
Research

Design

Production & Management

Product testing

Top Recruiters – Some of the top recruiters in this field are as follows:
Saint Gobain Glass Ltd.

Steel Authority of India Ltd.

Tata Refractories Ltd

Grindwell Norton

MECON

CUMI

Essar Steel Ltd.