Building and Construction Engineering
About course
Building and Construction Engineering is a branch of Civil Engineering. Building and Construction Engineering as a discipline deals with designing, planning, construction and management of infrastructure such as buildings, roads, bridges, dams, roads, railways etc. Building and Construction Engineers' curriculum is a combination of designing, which is an aspect of Civil Engineering as well as the aspects of construction management. Building and Construction engineering is a combination of civil engineers and construction managers. Their task is to design the building or the sculpture as well as manage the construction of the same. The difference between civil engineering and construction engineering is civil engineering students concentrate more on the design work, gearing them toward a career as a design professional. This essentially requires them to take a multitude of design courses. Construction engineering students take design courses as well as construction management courses. This allows them to understand both the design functions as well as the building requirements needed to design and build today's infrastructures.

Core Subjects – The core subjects of Building and Construction Engineering are as follows: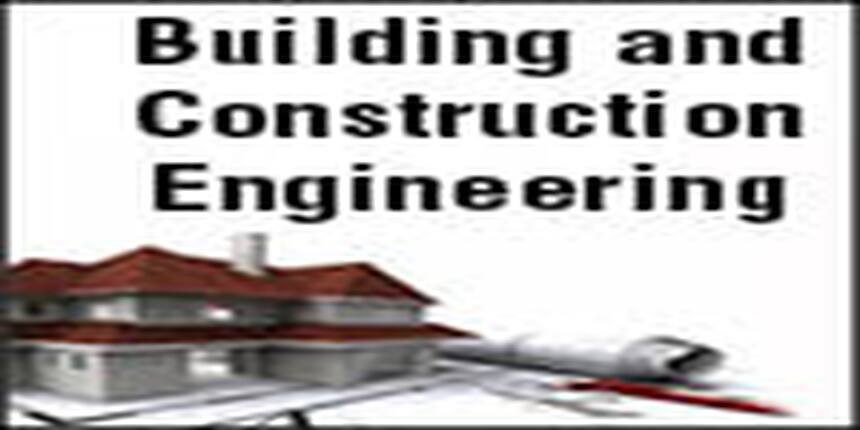 Construction Management

Construction Planning and Control

Modern Construction Materials

Construction Project Management

Structural Systems and Design

Construction Methods and Equipment

Functional Efficiency of Buildings

Further Education – After completing B. Tech in Building and Construction Engineering, you can opt for M. Tech in the same.

Job profiles – The Building and Construction engineers can work on the following profiles:
Chief Engineer

Division Head

Project Manager

Supervisory Engineer

Consultants

Director of Public Works

Quality Analysts

Top recruiters - Building and Construction Engineers mainly work for construction companies, consulting firms, road and railway projects to name a few.