BSAUEEE 2013 Exam Pattern
BSAUEEE 2013 is conducted by BS Abdur Rehman University to provide admissions to the eligible candidates to the B.Tech/B.Arch courses offered by the University

BSAUEEE 2013 Exam Pattern:
Pattern of Question Paper
The question booklet will be in English.

The question paper will contain objective type questions.

Each question will be followed by four answers, of which, only one is correct / most appropriate.
Duration: The duration of the examination is 2.00 hours (10 am to 12.00 Noon).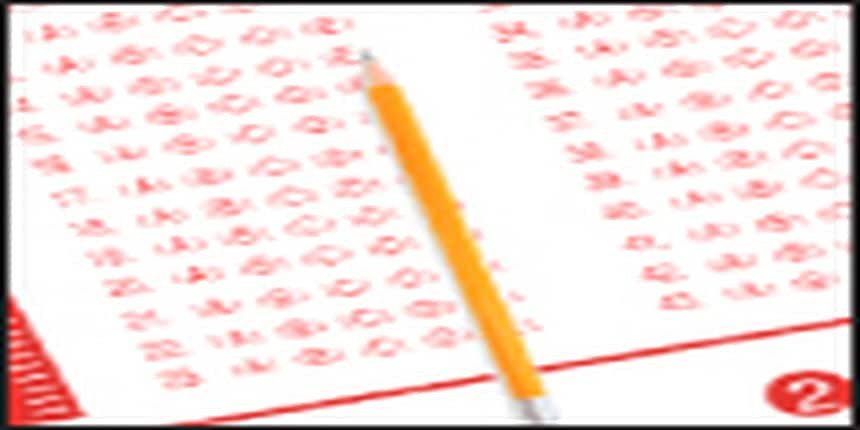 Total no. of Questions: 100 questions have to be answered
Subject Combination:  Question paper will have objective type questions in Mathematics, Physics and Chemistry.
Subject Weightage: Out of 100 questions:
Mathematics:  50 questions

Physics: 25 questions

Chemistry: 25 questions
Total Marks: All questions carry one mark each and the paper will be valued for a maximum of 100 marks.
Evaluation Pattern:
If more than one answer is indicated against a question, it will be treated as "incorrect answer".

If no response is indicated in the answer sheet against a question, no marks will be awarded
Questions related to CIEAT
Showing 3 out of 3 Questions
19 Views
would you upload any material for cieat exam
Hi,
Candidates have to provide their qualification exam details like year and month of passing, registration number, marks obtained etc. They also have to upload their recent passport size color photograph in the dimensions specified officially.Candidates have to agree to the declaration given and check the preview of the form filled. Once satisfied, candidates need to submit it.

More information at https://engineering.careers360.com/exams/cieat
215 Views
what is the syllables need to prepare for CIEAT exam in b-tech (information technology) ...........???
Hey , Greetings!!
syllabus for CIEAT exam :
Physics
Effects of Electric Current
Electromagnetic Waves and Wave Optics Atomic Physics
Current Electricity
Dual Nature of Radiation And matter–relativity
Communication Systems
Semiconductor Devices and their Applications
Nuclear Physics
Semiconductor Devices and their Applications
Electromagnetic Waves and Wave Optics
Electrostatics
Chemistry
Atomic Structure

Periodic Classification

P – Block Elements

D– Block Elements

F – Block Elements

Coordination Compounds and Bio-Coordination

Compounds

Nuclear Chemistry

Chemical Kinetics-II

Surface Chemistry

Electrochemistry

Solid State –II

Thermodynamics – II

Chemical Equilibrium – II

Organic Chemistry

Isomerism In Organic Chemistry

Hydroxy Derivatives

Ethers

Carbonyl Compounds

Carboxylic Acids

Organic Nitrogen Compounds

Biomolecules

Chemistry in Action
Mathematics
Applications of matrices and Determinants

Vector Algebra

Complex Numbers

Analytical geometry

Differential Calculus – Applications I

Differential Calculus – Applications II

Integral Calculus & its Applications

Differential Equations

Discrete mathematics

Probability Distributions
all the best!!
283 Views
Is it necessary to write admission test if we have already written jee Main
In some universities that are deemed when you apply there to ask you for an entrance exam so is the case with many private colleges that require an interview and an examination as well so there may be a different selection criteria of a different selection process in every university or the college you appear for so writings is not very necessary but yes it is a method where many colleges are you know recruiting their future engineers from.