BSAUEEE 2013 Application Form Procedure
BSAUEEE 2013 is conducted by BS Abdur Rehman University to provide admissions to the eligible candidates to the B.Tech/B.Arch courses offered by the University

BSAUEEE 2013 Application Form Procedure:
1. Apply online:  Click here
PAY Rs 550 through a DD from any Bank in favour of "B.S.Abdur Rahman University" payable at Chennai.

Enter the DD details in the online application and print the payment advice generated

Note: After successful registration, the candidate will receive an e-mail containing the unique BSAUEEE ID and password.
Use this BSAUEEE ID for all future correspondence with B.S.Abdur Rahman University. in connection with BSAUEEE 2013.

SEND the printout of the Payment Advice form and the Online Application Form, fill in the address and affix a recently taken passport size photograph (Pls mention name and BSAUEEE ID on the reverse) , sign & send it along with the DD to the B.S.Abdur Rahman University

2. Apply in Person: Application form can be obtained in person on payment of Rs.600 in cash OR through a DD drawn in favour of 'B.S.Abdur Rahman University', payable at Chennai at the university office.

3. Apply by Post: Write to Director (Admissions) B.S.Abdur Rahman University, Vandalur, Chennai-600 048, Tamilnadu, India along with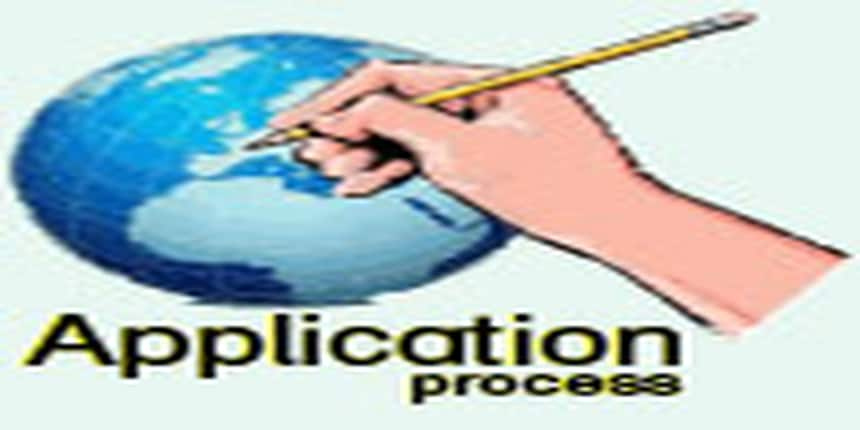 a Demand Draft for Rs. 650 drawn in favour of "B.S.Abdur Rahman University", payable at Chennai

Mailing address written on a quarter sheet of paper.

Mention name in full and 'BSAUEEE Application' on the reverse of the Demand Draft.
Note: Separate application form has to be submitted for Engineering Entrance Examination and Admission to B.Arch. programme.

Marks List of students appearing for their 10+2 in 2013:
For all applicants appearing for thei 10+2 in 2013,  a separate coding sheet for entering 12th standard marks is enclosed with the application along with a special cover.

Candidates have to fill-up the application number in the mark coding sheet and retain it under safe custody,

Candidates have to fill it as soon as the marks are received and send it immediately by courier/registered/speed post, within 10 days from the date of publication of result by the respective boards.
General Instructions for filling in Application forms:
Use only Black ball point pen for all writings within the rectangular boxes provided, wherever applicable as per the instructions.

Use only HB pencil for shading the ovals, wherever applicable as per the instructions. Otherwise the machine cannot read or scan the data.

Application form is to be folded in the same manner as it is supplied. No new fold should be made.

Handle the application form (coding sheet) carefully. Do not staple, pin, wrinkle, tear or wet the coded sheet since tampered application is liable to be rejected.

Mark your response only within the space provided for the purpose. Responses marked outside the space will not be read by the machine.

Application form should be filled in English only.

First write with black ball point pen, the required information in capital letters in the boxes above the ovals and then completely shade the ovals, with HB pencil, under each letter / number.

Preserve a photo copy (Xerox copy) of DD and filled in application for future reference.

Do not enclose any original certificate along with filled-in application.

Applicants must use only the original coding sheet. Photocopy (Xerox copy) of the coding sheet will not be accepted.

Incomplete application will summarily be rejected.

Completed application form should be enclosed in a pre-addressed special envelope. The applicants should send the filled-in application form in the same pre-addressed envelope to the Director (Admissions).
Check List before mailing the application:
Please ensure that:

You have signed in the space provided on the first page 1 and the second page of the application form.

Your parent / guardian has signed the declaration..

You have affixed a recent passport size colour photograph of good quality in the space provided.

You have mentioned correctly the code of the examination centre.

You have correctly entered the contact phone number e-mail id and address for correspondence.

You have written your address on the Acknowledgement card

You have affixed stamps for Rs.6/- on the  acknowledgement card,

You have retained a photocopy of the filled-in application form and DD for future reference
Ensure that you have enclosed
(i) The main coding sheet
(ii) Self-addressed stamped acknowledgement card
Submission of the Filled-in Application Form

Enclose the duly filled-in application form in the cover provided and send to the following address only :
Director (Admissions)
B.S.Abdur Rahman University
Vandalur, Chennai-600 048, Tamil Nadu, India,
so as to reach on or before 5.00 pm on 22.04.2013
Applicants are advised to send the filled-in applications by courier/registered/speed post.
Admit Card & Identification
The University will start issuing admit card well before the date of entrance examination, mentioning the applicant's registration number and examination centre allotted.
Candidates without valid admit card will not be allowed to appear for the Entrance Examination.
Lost Admit Cards: In case, you have lost your admit card and you require a duplicate admit card, you have to produce Xerox copies of the demand draft and the filled-in application, to establish your candidature, along with a photograph
In the examination hall, the candidate shall produce the admit card when demanded by the hall superintendent.
In the examination hall, the candidate shall sign the attendance sheet.
This signature shall be identical with the signatures on the application form and the admit card.

Important:
Admit Cards are required to be presented during counseling.

Candidates are required to preserve it after the entrance exam is over.
Questions related to CIEAT
Showing 3 out of 3 Questions
18 Views
would you upload any material for cieat exam
Hi,
Candidates have to provide their qualification exam details like year and month of passing, registration number, marks obtained etc. They also have to upload their recent passport size color photograph in the dimensions specified officially.Candidates have to agree to the declaration given and check the preview of the form filled. Once satisfied, candidates need to submit it.

More information at https://engineering.careers360.com/exams/cieat
215 Views
what is the syllables need to prepare for CIEAT exam in b-tech (information technology) ...........???
Hey , Greetings!!
syllabus for CIEAT exam :
Physics
Effects of Electric Current
Electromagnetic Waves and Wave Optics Atomic Physics
Current Electricity
Dual Nature of Radiation And matter–relativity
Communication Systems
Semiconductor Devices and their Applications
Nuclear Physics
Semiconductor Devices and their Applications
Electromagnetic Waves and Wave Optics
Electrostatics
Chemistry
Atomic Structure

Periodic Classification

P – Block Elements

D– Block Elements

F – Block Elements

Coordination Compounds and Bio-Coordination

Compounds

Nuclear Chemistry

Chemical Kinetics-II

Surface Chemistry

Electrochemistry

Solid State –II

Thermodynamics – II

Chemical Equilibrium – II

Organic Chemistry

Isomerism In Organic Chemistry

Hydroxy Derivatives

Ethers

Carbonyl Compounds

Carboxylic Acids

Organic Nitrogen Compounds

Biomolecules

Chemistry in Action
Mathematics
Applications of matrices and Determinants

Vector Algebra

Complex Numbers

Analytical geometry

Differential Calculus – Applications I

Differential Calculus – Applications II

Integral Calculus & its Applications

Differential Equations

Discrete mathematics

Probability Distributions
all the best!!
282 Views
Is it necessary to write admission test if we have already written jee Main
In some universities that are deemed when you apply there to ask you for an entrance exam so is the case with many private colleges that require an interview and an examination as well so there may be a different selection criteria of a different selection process in every university or the college you appear for so writings is not very necessary but yes it is a method where many colleges are you know recruiting their future engineers from.