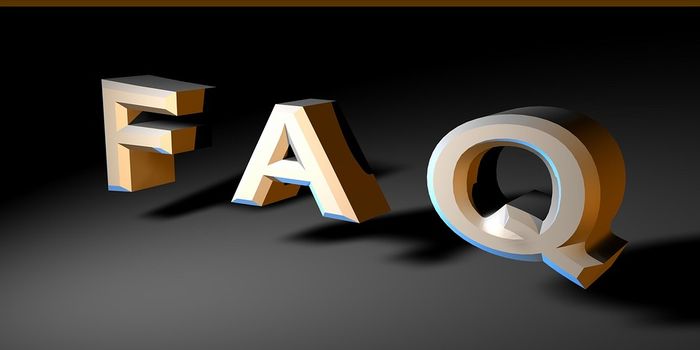 BITSAT Exam Pattern FAQs 2018: While preparing for any examination, there are many questions which arise for which the candidates are usually not able to find an answer. Candidates can check BITSAT 2018 exam pattern FAQs to get all of their questions answered. The exam pattern FAQs of BITSAT 2018 focuses on queries related to the pattern of the examination i.e., mode of exam, number of questions, division of subjects, marking scheme and more. BITSAT applicants will be able to understand the exam pattern more easily through the frequently asked questions. Careers360 has created BITSAT exam pattern FAQs to help all aspirants with their engineering entrance examination. Candidates can read the full article on BITSAT Exam Pattern FAQs 2018 for more detailed information.  
BITSAT Exam Pattern FAQs 2018
BITSAT Sample Paper
Download Free Sample Paper for BITSAT
Download Now
Q. Is BITSAT 2018 online or offline or both?
Ans: The examination of BITSAT 2018 was conducted in online mode for all registered candidates.
Q. What is the BITSAT 2018 exam pattern?
Ans: BITSAT 2018 was a computer-based test and was 3 hours long in duration. The candidates were required to solve 150 objective questions from Physics, Chemistry and Mathematics. Four options were available for each question out of which one option was correct. Physics and Chemistry had 40 questions each, while English Proficiency and Logical Reasoning carried 15 and 10 questions respectively. The Mathematics section consisted of 45 questions. Each correct answer was awarded 3 marks while for every incorrect response, 1 mark was deducted.
Read BITSAT 2018 Exam Pattern for more information.
Prepare for BITSAT 2019 with concept and topic wise videos by exam experts. Get the complete course videos direct to your inbox. Click to Subscribe
Q. Which languages in the BITSAT 2018 available in?
Ans: BITSAT 2018 was conducted in the English language.
Q. Is there a pass mark for each subject in BITSAT 2018 or the overall marks are considered for each paper?
Ans: The overall marks will be considered for BITSAT 2018 examination.
Q. Is there negative marking for BITSAT 2018?
Ans: Yes. For each incorrect answer, 1 mark was deducted from the total marks.
Q. Will there be a calculator in BITSAT 2018 online exam?
Ans: No. A calculator was not provided in the online exam of BITSAT 2018. All of the calculations had to be done by the candidates on the provided rough sheet.
Q. What is the difficulty level of the BITSAT 2018 exam?
Ans: The difficulty level of BITSAT 2018 examination was expected to be almost similar to JEE Main.
Q. What types of questions should I expect in BITSAT 2018? Will they be different from JEE Main?
Ans: BITSAT 2018 examination consisted of the objective multiple choice questions.
Q. What is the marking scheme for BITSAT 2018?
Ans: 3 marks were given to each correct answer whereas 1 mark was deducted for every incorrect one.
Q. There are extra questions in BITSAT 2018. How to attempt those questions? Will I be given extra marks if I answer them?
Ans: If the candidates were able to answer all 150 questions within the given 3 hours (without skipping any question), then they were eligible to attempt an additional 12 questions (four each from Mathematics, Physics and Chemistry only). This gave the candidates an opportunity to score higher as extra marks were provided. However, they were not able to make any changes in the 150 questions they have attempted earlier.
Q. Can I edit my answers in the test?
Ans: Yes, the candidates were able to edit the answers in the test. However, if the bonus questions were attempted then the candidates were not able to go back to the 150 questions solved earlier.
Candidates can check the following table for related frequently asked questions of BITSAT 2018.
| | |
| --- | --- |
| Particulars | Related Links |
| General | |
| Eligibility & Reservation Criteria | |
| Application & Admit Card | |
| Exam Preparation | |
| Answer Key and Result | |
| Counselling | |
Questions related to BITSAT
Related E-books and Sample Papers