Best Engineering Fields for the Future
Best Engineering Fields for the Future - Deciding a career path or a course is a very difficult job for a student at the age of eighteen. After passing the boards, students need to choose a career according to their skill sets, interest and of course industry demand. Apart from this students also need to focus on the fact that whether the selected field is in-demand or not or whether the course will be market-preferrable or become saturated. In this article, we have discussed some of the best engineering fields for the future.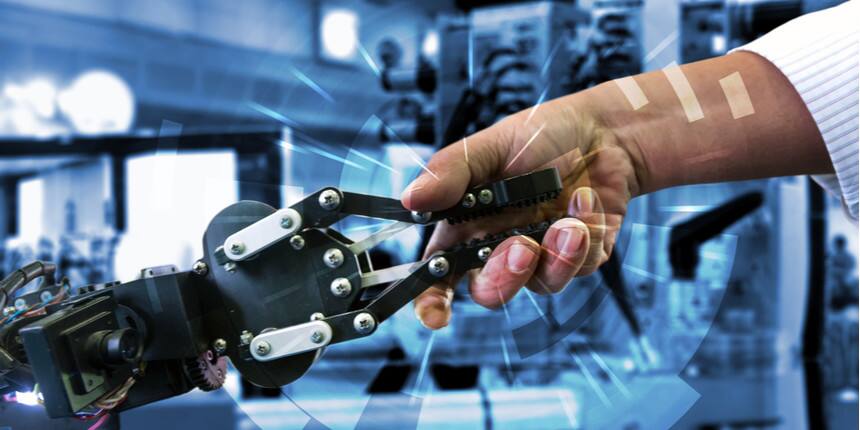 Engineering is the most important discipline in our daily lives as it provides solutions for most of our problems. The solutions which are given by the theoreticians, engineers apply them in reality. Not every engineer just applies the theories but also makes those theories too.
Why is Engineering a Good Choice?
Engineering requires an immense amount of time and endeavour but as technology is developing, the industry needs more engineers. There are plenty of reasons to select engineering as a career option. The first and foremost reason should be personal preference or interest or love for technology. Other reasons could be an interest in collaborating with people and travel places, working in leading multinational companies, higher salary packages, challenging work environment, helping people, providing multiple solutions for one problem and other reasons too. Any kind of business is impossible without an engineer, as they are needed for most of the operations.
Future Prospect of Engineering Fields
The increasing rate of graduates in the field of engineering surely proves the popularity of this field. This is a four-year-long course that comprises eight semesters and the entire syllabus is segregated accordingly. The subjects offered in engineering focus on applied sciences, technological practices, and theoretical approach of science. This course provides a bright future prospect and the possibility of a high salary package. There are several courses in this field but students need to select a course that provides a bright future after graduation. Here, in this article, we are going to discuss some of the most demanding engineering fields.
Software engineering: Software engineering is a sub-field of the Bachelor of Engineering and Bachelor of Technology. Software engineers are responsible for the systematic development of software and applications. Software Engineering and Computer Science sometimes overlap each other in terms of their notions. Software engineers develop software with the help of scientific principles and methods. Software engineering is one of the most popular fields of engineering in every corner of the world. Software engineering is often considered to be one of the best engineering fields for the future.
Over the past few years, this course has seen significant growth. Data science, a sub-branch of this discipline creates information based on large amounts of data. Engineers in this career use software as well as statistics to analyse data according to the company's needs. Machine learning is a subdivision of software engineering that is used for making predictions and then examining how accurate they were.
Electrical Engineering: Electrical engineering could be counted as one of the core disciplines of engineering that focused on the study, design, and application of equipment that uses electricity, electronics. Electrical engineering is mainly the study of semiconductors and microprocessors. This traditional field of engineering is also continuously in-demand. Electrical engineering is a field where candidates can always find jobs in the market.
Power engineering, instrumentation engineering, and electronic engineering are some of the subfields of electrical engineering. Without electrical signals, not a single electronic product can work. Analogue signals converted into digital signals with the help of electronics and sometimes they need software for better results. Electrical engineers can get employment opportunities in fields like IT, networking, broadcasting, nuclear, aerospace, and many more. Due to these reasons electrical engineering can be considered as one of the best engineering fields for the future.
Civil Engineering: Civil engineers are responsible for planning, designing, constructing, maintaining, and protecting the various properties. These engineers protect the previously built monuments and also plans for the new projects. The whole world depends on the infrastructure that is built by civil engineers. There are several branches in this discipline and because of this, the career opportunities will not get static anytime.
Environmental engineering, structural engineering, and transportation engineering are some of the subfields of civil engineering. Civil engineering also deals with geotechnical engineering, transportation and roads, urban planning and much more. Increasing demands of housing, highways, and also several other commercial buildings are beneficial for these engineers. Civil engineering is a great choice according to the future prospect.
Petroleum Engineer: Petroleum engineering focuses on the production of hydrocarbons. These engineers also deal with the crude oil other gas industry. It is noted that this discipline is in demand from the past few years and it will continue growing over the years. Although, the demand for electric vehicles is increasing immensely, oil is still highly valued in various industries. Job positions for new engineers will open up within some years because of the increasing demand for petroleum engineers.
Petroleum engineers need to focus on their productivity or more specifically to maximize the processing of crude oil and reduce its impact on the environment. Petroleum geologist, production engineer, reservoir engineer, drilling engineer are some of the career opportunities of petroleum engineering.
Mining Engineer: Mining engineering emphasizes both science and engineering including mine-surveying, mining mechanization and industrial minerals. The course involves research in areas like explosions, ventilation, underground and surface environment, geomatics. Mining engineering provides an opportunity to work in the research field. Students can also get job offers from core mining or allied organizations.
Mining engineers design both open area and underground mines and supervise the construction process. Designing methods for processing and transporting the mined materials are also the responsibility of these engineers. Demand for various metals is required in electronics and batteries and the mining business is set to continue growing.
Top Ten Institutes of Engineering
Top Entrance Examinations for Engineering
| | |
| --- | --- |
| | Joint Entrance Exam Main |
| | Joint Entrance Exam Advanced |
| | Vellore Institute of Technology Engineering Entrance Exam |
| | Birla Institute of Technology and Science Admission Test |
| | West Bengal Joint Entrance Examination |
| | Indraprastha University Common Entrance Test |
| | Telangana State Engineering, Agriculture, and Medical Common Entrance Test |
| | Uttar Pradesh State Entrance Exam |
| | Maharashtra Common Entrance Test |
| | Andhra Pradesh Engineering, Agriculture, and Medical Common Entrance Test |
| | Karnataka Common Entrance Test |
| | Telangana State Engineering, Agriculture, and Medical Common Entrance Test |
| | Tamil Nadu Engineering Admissions |
| | SRM Joint Engineering Entrance Exam |
Every field of engineering is necessary to run any kind of business. Without an engineer, it is impossible to connect with a person from another corner of the world or carry on doing our daily chores. Without technical support, not a single company or business can set up. Engineering degree helps people to earn more than simply a graduate person.
People with experience can earn more than freshers and not only this, students from nationally recognized institutes can get higher salary packages from candidates of other courses. Based on the salary and future prospects it can be said that engineering is a good career choice for students after boards. The above mentioned engineering fields are some of the best engineering fields for the future.
Frequently Asked Question (FAQs) - Best Engineering Fields for the Future
Question: Will engineering be in demand in the future?
Answer:
The employment of engineers is much faster than the average for all occupations. Biomedical engineering is growing at an increasing rate. The aging populations and focus on health issues mean we will need better health devices and equipment. And these are all designed by biomedical engineers.
Question: Which engineering field is best for the future?
Answer:
The following fields are considered to have a good scope in the future
Mechanical engineering.

Automotive engineering.

Computer engineering.

Software engineering.

Petroleum engineering.

Mechatronics engineering.

Electrical and electronic engineering.

Telecommunication engineering.