Benefits of Online Learning
Benefits of Online Learning - In this era, we all significantly rely upon the internet as the primary source of communication. Everything has now gone online. Due to the ongoing coronavirus crises, everything is dependent upon technology, including studies. Now a days, when India is under a complete lockdown, online learning has gained a lot of popularity. Although online learning is not new, the widespread outbreak of coronavirus has enabled people to adapt it. With each passing day, students, teachers, as well as parents have accepted online learning and are getting used to it. There are many distinct advantages of online learning. Read the complete article to know about the benefits of online learning.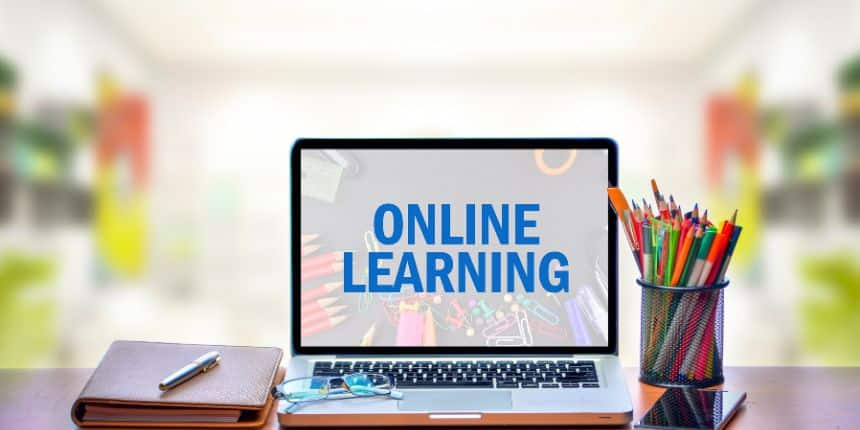 What is online learning?
In very simple terms, online learning can be defined as learning that takes place over the internet. It is generally supported by technological communication tools such as video conferencing, e-lectures, emails, and more. Online learning has become a new market trend as it can be accessed anytime and anywhere. All it requires is access to an internet. Online learning is categorized into three groups:
Fully web based - Courses that are conducted entirely online with no face to face interaction are fully web based classes.

Blended or hybrid - Courses consist of both web based and classroom sessions with varying degrees of time allotted to online and classroom sessions are blended or hybrid classes.

Traditional - Using the internet for presenting supplemental material for traditional classroom study.
What are the benefits of online learning?
Travel cost and time savings
One of the biggest benefits of online learning is that it helps to save both time and money. Online learning enables students to attend classes from their own place. Students save up the time that is used to commute from their home to the classes and can use their precious time on some productive work. Along with the time, students are also saving money that is spent while commuting.

Better sense of comfortability
It has been observed that shy and anxious students are more comfortable in sharing doubts or expressing ideas during online classes. They feel more comfortable in writing down their doubts in the chat box rather than speaking up in front of the class. It can be said that online classes have added a better sense of comfortability in them.

Increased communication
Although online classes do not allow teachers and students to be at the same place, there are many ways through which online education tools can increase communication between teachers and class members. As mentioned above, online classes lead to a better sense of comfortability among students. This increases the overall participation and involvement of students with their teachers in class discussion.

Monitoring by parents
While taking online classes, students as well as teachers are under the observation of parents. Online classes enable parents to know if their children are studying or how teachers are teaching in their classes. This also increases the efficiency of the teachers. Online classes ask teachers to be well prepared for their lectures. Therefore, it is believed that online classes increases the efficiency level of both students and teachers.

Access to study material
In online classes students have access to updated material from which they can study anytime whenever they feel convenient. 24X7 access to updated material allows students to study and prepare for the exams in a much better way.