About course
Automotive engineering is the branch of engineering which deals with the study of how to design, manufacture and operate automobiles like buses, trucks, cars etc. and also their respective engineering subsystems. An automotive engineer's main duty is to design, test and develop vehicles and components from concept stage through to production stage.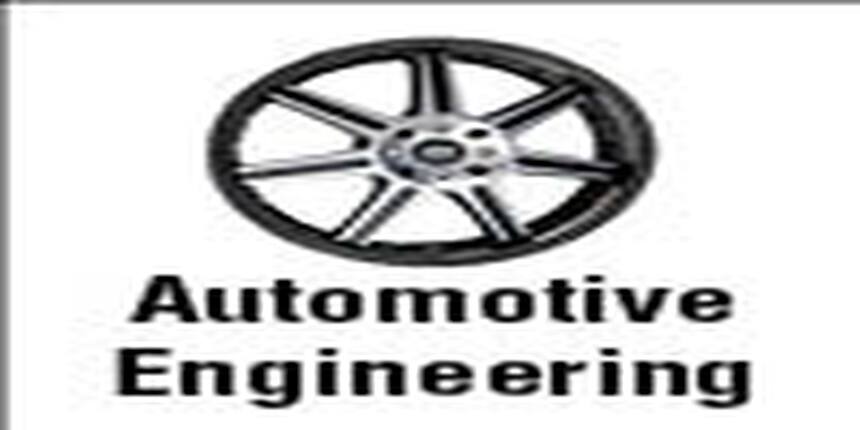 The automotive engineering field is research-intensive and involves direct application of mathematical models and formulas. Today, India is well known as a potential emerging automotive market and jobs in the automotive industry are rising. Students can do B. Tech and M. Tech in Automotive Engineering. To become an automotive engineer, one must have a BE or B. Tech in the subject.


Major disciplines of automotive engineering are safety engineering, vehicle dynamics, vehicle electronics, shift quality, fuel economy/emissions and durability.


Further education
Candidates with degree holders in automotive engineering can go beyond to study and make specialization at postgraduate level. Diploma holders can take the AMIE exam to be at par with degree holders. Future always stays with automotive engineering.


Job profile
A lot of job opportunities are available for the right candidate to make a career in automotive industry, which will lead to a bright future. Nowadays many foreign automotive industries like Audi, Volkswagen, and Renault are investing in the Indian market, which leads to rapid growth of job opportunities for talented professionals. Apart from it one can find jobs in service station, private transport companies and Defence Services.


With the rapid rise in the automotive industry there are many top recruiters who employ graduate engineers with a bright future.
Core Subjects 
Strength of Materials

Fluid Mechanics and Machinery

Engineering Thermodynamics

Manufacturing Methods

Mathematics

Heat Transfer and Combustion

Automotive Petrol Engines

Theory of Machines

Design of Machine Elements

Measurements and Instrumentation
Top recruiters
TELCO

L & T

Ashok Leyland

Mahindra & Mahindra

Heldex India

Bajaj Auto