Are You Ready for GATE 2021?
Are You Ready for GATE 2021? - GATE is one of the most important entrance exams for all those students who wish to get admission into M.Tech courses offered by IITs and other renowned institutes. It is often considered to be a tough exam and hence require students to put their best foot forward while preparing for it. The authorities conduct GATE to check the aspirants clarity on concepts and on applications. So, are you ready for GATE 2021? If yes, then it's time for you to check if you are actually ready for the entrance exam. In this article, Careers360 have compiled the list of skills that are required to excel GATE 2021. Read the complete article to know if you are actually prepared for GATE 2021.
Latest GATE Update: GATE 2021 official mock test released. Also download GATE admit card 2021 now.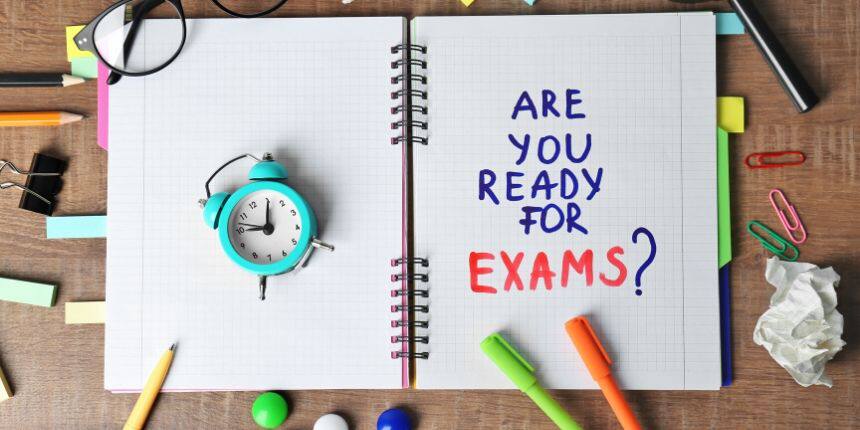 IIT Bombay will be conducting GATE 2021 for 27 papers on February 6, 7, 13, and 14. It is a national level entrance exam conducted for admission into M.E./M.Tech/PhD courses and for recruitment into PSUs.
Must Read:-
GATE 2021 Virtual Calculator - How to Use it?
How to Prepare for GATE 2021?
Are you ready for GATE 2021?
Candidates can check the below given points to check if they have actually prepared for GATE 2021 or are required to work on it.
Can you maintain speed and accuracy at the same time?
Speed and accuracy are the two factors that have a crucial role to play in securing high marks. Most of the time, lack of speed and accuracy becomes the reason to lag behind. Many students have confessed their inability to complete the paper within a given time period is the reason for not cracking the exam. The candidates must focus on how to solve more number of questions in less time while maintaining accuracy. Negative marking is another reason for scoring less marks, hence maintaining accuracy is also important.
Do you know your strengths and weaknesses?
It is known to many students that solving the GATE mock test is an important part of preparation but are you analysing your tests? Well, the primary purpose of mock tests is to understand the strengths and weaknesses of a candidate. In fact, as per the experts, analyzing is more important than taking a test. It helps to know where you are losing marks. Therefore, GATE aspirants are advised to always analyse the mock tests and focus more on the topics in which you are losing marks and strengthen them.
Have you skipped any topic?
If yes, then you are not ready for GATE 2021 yet. It is important to understand that each and every topic mentioned in the GATE 2021 syllabus should be covered. Skipping any particular topic is not a good idea. Candidates must focus more on topics that hold high weightage in GATE 2021, but skipping a topic is not recommended. Questions in the exam can be asked from any topic mentioned in the syllabus and hence everything should be studied.
Quick Links:-
GATE Application Form 2021
GATE Eligibility Criteria 2021
Are you done with the revision part?
Revision is very important. Completing the syllabus does not necessarily mean that you are ready to appear for the GATE 2021 exam. It is important to revise every topic to keep it fresh in mind. Since the syllabus of GATE 2021 is vast, candidates can not go through the detailed topics again and again. Each aspirant is advised to prepare short notes that contain important concepts and formulas. This way, candidates can revise the topics without wasting much time on it.
Have you studied the best books for GATE?
Preparing from the right book is as important as preparing for the exam. Depending on the paper and the syllabus, the candidate must get the best books to prepare for GATE. Although the text books are considered to be the best books to prepare for the exam but they are not sufficient. Candidates must refer to other recommended books in order to have a better and clear understanding of all the concepts.
Questions related to GATE
Showing 15325 out of 15325 Questions