Are online classes the new normal?
Are online classes the new normal? - There were days when everything was done manually, the era of communicating through posts. Then technology came up and within a few years, it took over our lives and today, we all are dependent upon it and can not imagine our lives without it. Today's generation is completely dependent upon internet facilities and life is beyond normal when there are technical glitches or for any reasons, the internet is not accessible. In these days of Coronavirus epidemic when half of the world is locked down and life is at a lower pace, people are finding more ways through the internet on how to utilize this period. Schools and colleges have switched to online classes in order to curb the loss that would happen to studies in the lockdown era. However, there are many who are still unable to access the internet due to poor technology in their areas or due to financial reasons. So hereunder, let us try to understand the question 'are online classes the new normal?'.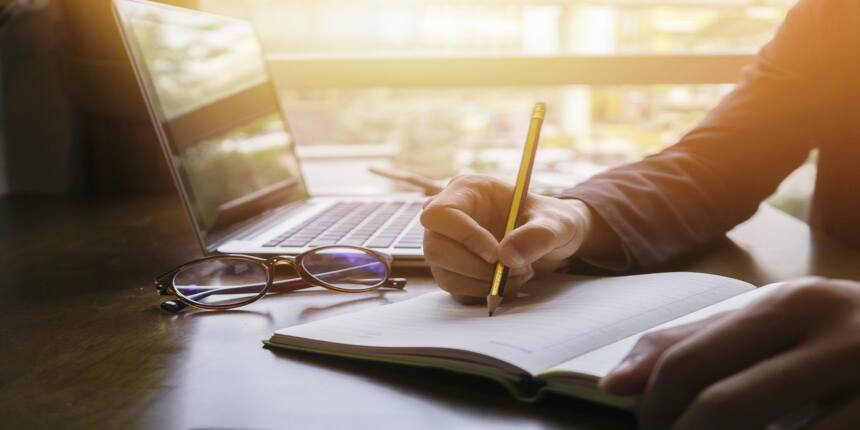 Why Online Classes?
While complete India is under prolonged lockdown as a measure to somewhat control the spread of coronavirus infection, even schools and colleges are closed and the end to this block is out of sight for the time being. Thus, the education has switched to online mode in order to evade the need of students and teachers to be physically present in the premises while still continuing with the remaining syllabus. The COVID-19 pandemic has brought such an era for this generation that portrayed online classes as the new normal. Having online classes in lockdown of course has its own pros and cons and is being dealt with by students for over a month as the session starts at home only and even parents are of the opinion to keep their wards occupied.
Applications used for online classes in lockdown
Given below are some of the applications that are being used by educational institutes to conduct online classes where the teachers and students are being virtually connected while staying at their respective homes.
Zoom

Google Classroom

Remind

Showbie

My Homework

Dropbox

WizIQ

My Study Life
Role of Parents During Online Classes
While the parents are relieved with the thought that their ward is busy with studies and not wondering what to do and scratching their heads in boredom, the internet is not that much a safer place for children. There are times when students of tender age (teenagers) happen to be more curious while exploring the new world that they end up being caught with stuff they should not. At present times when online classes are being conducted and it is unavoidable to prevent the usage, parents can play a vital role. It is important for all the parents to keep surveillance over their children if they are studying or not, if they are getting the correct content to study, if they need any help with technical aspects. They should not have a thought that they are free to do anything as nobody can see and surf the social media while pretending to be studying. Parents should also have such a relationship with their ward that whenever something inappropriate happens with them, they should share with parents.
Inability to Attend Online Classes
While we stay in the metropolitan cities with high speed internet, staying at home while surfing on the internet seems the easiest. However, the world is huge where not everyone can access the internet, sometimes due to poor connections and the other times with no internet connection at all. There are people for whom even basic education is achieved somehow compromising on other needs, who can not afford the internet and those expensive gadgets used for accessing the internet, i.e. mobile phones, laptops, etc. People facing these issues are at a loss as the schools can only conduct the classes for those who have such access to being online and at this time, not everyone can be forced to get on board and by any means get online classes at home. Thus for such students, this lockdown is just an extended vacation period, but it can not be denied that many of them will be utilizing the best of it as knowledge comes with determination and not through an internet connection. Books are their tools for the time being and self study is always the best if a person is able to understand things on their own.
What after COVID-19 phase?
As the schools and colleges are open virtually, resulting in online classes as the new normal, some are happy while others are cursing, yet all of them have to cooperate. But then there is a thought somewhere in everyone's mind as to - What will be the exact picture after the lockdown is lifted all over India and the coronavirus spread comes to an end? Will everything get back to track like that of pre-coronavirus times? Will students again get back to their schools and colleges on a daily basis receiving lectures while sitting in front of the teachers?
Well the answer should be a 'Yes' unless the institutes find the system extremely overwhelming and conduct a week in a day through online classes. There are chances that the authorities may come up with the idea to set up virtual institutes for people to graduate from. However, things are in complete uncertainty for the time being and nothing can be concluded, but guesses are all the way around. While this 'stay at home' period is a bitter-sweet experience, most of us are hoping for everything to get back to normal with a denying reply for 'are online classes the new normal?'.