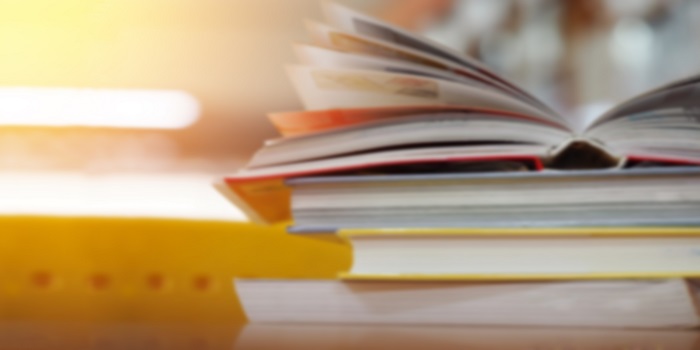 AEEE Syllabus 2019 – Aspiring candidates who wish to take admission through AEEE in Amrita Vishwa Vidyapeetham, can refer to the AEEE 2019 Syllabus to know the complete list of topics that one has to study in order to crack the entrance exam for admissions to one of the three Amrita School of Engineering Institutes. The syllabus of AEEE 2019 will include the topics and chapters from Chemistry, Physics and Mathematics. With the information regarding the syllabus, candidates will be able to prepare in a better way. AEEE 2019 will be conducted in both online and offline mode for all the eligible candidates for admission to B.Tech programmes. The AEEE 2019 exam will be of 2 hours and 30 minutes duration in English language mode only in multiple choice questions format. There will be a total of 100 questions in total- 40 in Mathematics, 30 in Physics and 30 in Chemistry. Candidates can check the complete syllabus for AEEE 2019 from the below article.

Latest- AEEE 2019 Application Form is now available in online and offline mode
B.Tech Admissions Open 2019
SRM Institute of Science and Technology
The computer based test of AEEE 2019 will be conducted from April 22-26 whereas the pen and paper based test will be conducted on April 27, 2019 and the application form is now available from October 19, 2018 in both online and offline mode. Candidates appearing for the AEEE 2019 are advised to go through the syllabus in advance so that they don't miss out anything important.
AEEE Sample Paper
Download Free Sample Paper for AEEE
Download Now
To fill the application form of AEEE 2019 - Click here Or Apply from the window given below:
AEEE Syllabus 2019
The detailed syllabus of AEEE 2019 for candidates reference is mentioned below. By going through the AEEE 2019 syllabus, candidates can figure out the scoring areas and make the study plan accordingly.
AEEE Syllabus 2019 - Physics
| | |
| --- | --- |
| S.No. | Topics |
| 1 | Units And Dimensions |
| 2 | Mechanics |
| 3 | Solids and Fluids |
| 4 | Oscillations and Waves |
| 5 | Heat and Thermodynamics |
| 6 | Electrostatics, Current Electricity and Magnetostatics |
| 7 | Electromagnetic Induction and Electromagnetic Waves |
| 8 | Ray and Wave Optics |
| 9 | Modern Physics |
AEEE Syllabus 2019 - Chemistry
| | |
| --- | --- |
| S.No. | Topics |
| 1 | Basic Chemical Calculations |
| 2 | Atomic Structure, Chemical Bonding and Molecular Structure, Periodicity |
| 3 | Equilibrium and Thermodynamics |
| 4 | Electrochemistry and Kinetics  |
| 5 | Solid State and Solutions |
| 6 | Hydrogen |
| 7 | S - Block Elements |
| 8 | P - Block Elements |
| 9 | D, F - Block Elements |
| 10 | Co-Ordination Compounds |
| 11 | Basic Organic Chemistry and Techniques |
| 12 | Hydrocarbons, Haloalkanes and Haloarenes |
| 13 | Alcohols, Phenols and Ethers |
| 14 | Aldehydes, Ketones, Carboxylic Acids and Amines |
| 15 | Polymers and Biomolecules |
| 16 | Environmental Chemistry |
| 17 | Chemistry in Everyday Life |
| 18 | Gaseous State and Surface Chemistry |
AEEE Syllabus 2019 - Mathematics
| | |
| --- | --- |
| S.No. | Topics |
| 1 | Complex Numbers |
| 2 | Permutations and Combinations |
| 3 | Binomial Theorem |
| 4 | Sequences and Series |
| 5 | Matrices and Determinants |
| 6 | Quadratic Equations |
| 7 | Trigonometry |
| 8 | Measures of Central Tendency and Dispersion |
| 9 | Probability |
| 10 | Differential Calculus |
| 11 | Integral Calculus |
| 12 | Differential Equations |
| 13 | Two Dimensional Geometry |
| 14 | The Straight Line and Pair of Straight Lines |
| 15 | Circles and Family of Circles |
| 16 | Conic Sections |
| 17 | Vector Algebra |
| 18 | Three Dimensional Geometry |
Questions related to AEEE
Related E-books and Sample Papers