5 reasons why you should attempt JEE Main 2021 April session
5 reasons why you should attempt JEE Main 2021 April session - NTA's announcement on JEE Main being conducted twice was welcomed with warm responses from students all over. With JEE Main being held twice, candidates have got an additional chance to appear and qualify for the national level examination. But with the April session examination fast approaching, is the April session a safe bet or not? If you are still confused about which session will be best for you, we at Careers360 present you 5 reasons why you should attempt JEE Main 2021 April session. Read the full article on 5 reasons why you should attempt JEE Main 2021 April session to know more details.
Also Read: Study plan for JEE Main 2021 - Know How to Prepare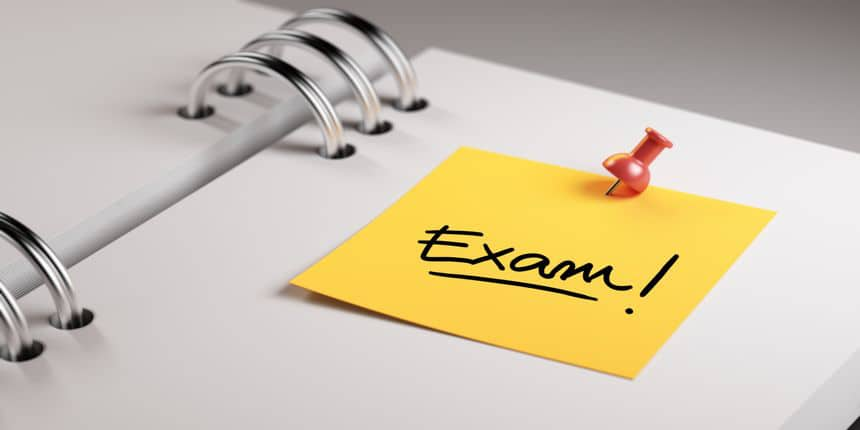 Reason 1 - Longer Preparation Time = Extensive Studies
First of all, one of the most important advantages of attempting the April session of JEE Main 2021 is that you will gain a considerable amount of time to prepare. The preparation process can be made extensive and detailed since more time will be present for studying and revision. Ensure to finish all of the syllabus beforehand so you have some more time for revision and solving sample papers and mock tests. Constant revision will strengthen your conceptual knowledge which will eventually help you when you attempt the entrance examination.
Reason 2 - No More Tension over Board Exams
Another important reason why giving preference to JEE Main 2021 April session will be advantageous to you because the board exams will be over. With the board examinations over by then, you can focus fully on the JEE Main 2021 exam. You will also be likely half prepared for JEE Main April session since the syllabus of it will be quite similar to the board examination. It is a liberating feeling to have the stress of one examination being lifted from your mind and will be able to focus in a better way towards JEE Main April 2021 session examination.


Reason 3 - Familiarity with Difficulty Level and Exam Pattern
After the January session examination is conducted, information about the exam pattern, level of difficulty and more will be released.This will help you in being familiar with the examination and the process of how it is conducted. By knowing the exam pattern, the candidates will be able to check and make up for what is lacking in their preparation. The pattern will also allow the candidates to know the type of questions, probable division of subjects and topics of the examination.


Reason 4 - Easy Access to Exam Analysis and Answer Key
Along with the other points, one of the important reasons why you should attempt JEE Main 2021 April session is that you will have access to the examination analysis and answer key. Using the examination analysis and answer key released by various coaching institutes, you will be able to accordingly modify your preparation process. In the exam analysis, topic wise information regarding which concepts were given more weightage and more can be known. The released answer keys can also be used by the candidates to solve the January session question papers.


Reason 5 - Understanding the Qualifying Cutoff
One of the advantages of attempting the latter session i.e., the April session of JEE Main 2021 is that the candidates will be able to assume the qualifying cutoff. This is possible by checking the minimum qualifying cutoff for the January session. The qualifying cutoff will allow the candidates to the probable scores to be secured to qualify for JEE Advanced.
Hopefully, this article has helped in assisting your decision regarding which session to select for the examination. All the best!!
Questions related to JEE Main
Showing 115745 out of 115745 Questions